Single Review: Cherry Glazerr Dive Into New Territory As Electronic Synth-Pop Swirls In 'Rabbit Hole'
Cherry Glazerr | Rabbit Hole | Secretly Canadian
Release date: 9 December, 2020
Made up of members Tabor Allen on drums, Sami Perez on bass and outstandingly charismatic vocalist, guitarist and frontwoman Clementine Creevy; American band Cherry Glazerr are a trio who are not afraid to push the boundaries.
When it comes to genre, Cherry Glazerr have been honing their craft since their official debut under the name in 2013, albeit with a rotating cast of members – however with the enigmatic Creevy leading the way, the singer-songwriter beginning sculpting her own sound in her youth at just 15 years old – the band are known for their highly skilled approach in splicing genres.
When it comes to Cherry Glazerr's rotating members, Creevy has stated:
As a band that I lead, that has had a lot of beautiful additions to it and a lot of people have played in it. I'm proud of that…it feels like the type of exploration of collaborative music that I've always wanted to achieve.
Creevy's attitude toward the band is evidently a large influence on their willingness to explore and break away from labels and boxed-in genres; with 3 studio albums, 2 EPs and with the release of their brand new single 'Rabbit Hole' – released via Secretly Candian – we can see the clear evolution and experimentation when it comes to their technique and style, while still remaining quintessentially themselves.
Following their previous LP 'Stuffed and Ready' – the release of 'Rabbit Hole' is certainly an unexpected change in sound, straying away completely from punk-inspired indie-rock to a dance floor ready synth-pop cut spanning multiple electronic influences.
While still retaining their signature personality, the track is a rather intriguing break away from their previous works, which leaves us wondering what's next for Cherry Glazerr as they have stated their 4th studio album is currently in the works.

Ripe with texture and opening with a percussive driven, ritualistic beat; 'Rabbit Hole' immediately sets the tone for the track with its lively, vivid energy.
The introduction of the proud, confident and powerful tone of the bass adds a rich feeling of depth as the percussion glitters in companionship; luminous layer of textures swirl and dance amongst Creevy's ethereal vocals, her delicate velveteen voice accompanying the psychedelic spirit of the soundscape with a dreamlike contrast.
The joyful animation of the track splices multiple genres that can't help but urge one into movement; the colourful synth-pop and disco-esque style is soaked in honey and sugar – actually contrasting with Creevy's lyrics, which are more personal and introspective, yet in their very nature are impossible not to sing along to and fit wonderfully into the highly danceable pop-driven track.
The unexpected introduction of distorted, nostalgic sounding guitars – reminiscent of the power-rock solos of the 70's and 80's – add a touch of experimentation within their blend of genres, reminiscent of their previous more alternative-rock leaning tracks. 'Rabbit Hole' engulfs listeners as it reaches its end, with pulsing electronic beats and extraterrestrial timbres dancing in a kaleidoscopic soundscape that shimmers with their distinct Cherry Glazerr style; yet with a clear evolution and new, refreshing take on their sound.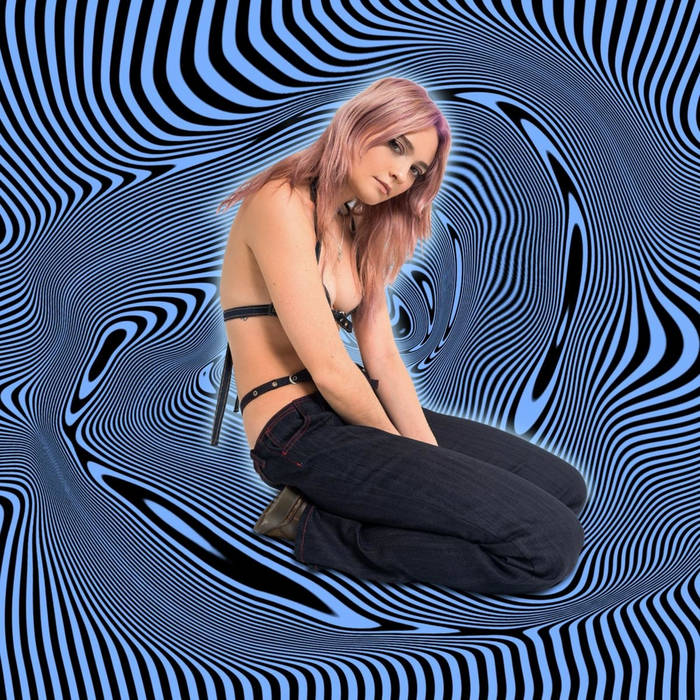 Rating: 7 / 10
Feature Image: Cherry Glazerr by Pamela Littky