William Orbit – The Painter
William Orbit is like a comet. The English producer and composer had been active since the 70's as more of a background player than main act, though every now and again, he'd experience a resurgence of sorts at the apex of the decade. Prepare to Energize in the 80's, Fascinating Rhythm in the early 90's. But it was from around 1996 that he enjoyed the sort of success that some might argue shaped the direction of the then pop zeitgeist. He brought the cosmic trance synths and racing breakbeats of the electronic underground into mainstream pop music, pioneering the sound we associate most with this place in time, and with some of the era's most defining records. There was Blur's 13, and of course, Madonna's Ray Of Light. There was work with Prince, Robbie Williams, and Britney Spears. There were Grammys. But as the landscape of pop began to shift once again, Orbit's path would ultimately be knocked off its axis. This would culminate with a drug addiction in the mid 2000s, one that left him paranoid and psychotic. Following a stint in rehab, Orbit realigned with himself and sought to pick up where he left off. His focus shifted, naturally, to solo projects. Albums like the Strange Cargo series were mostly well received, while last year's Starbeam was less so. As his first studio album since 2014, The Painter finds its space in Orbit's discography as the climax of his orbital period in this decade, though it attempts to be far more.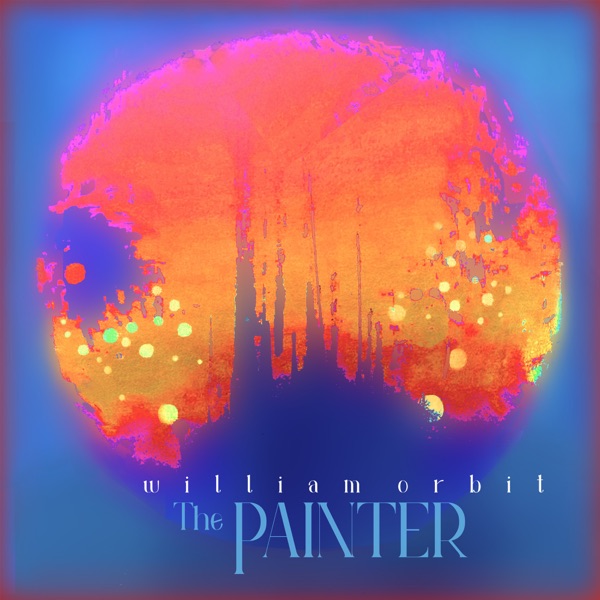 Download and stream The Painter here 
Likely inspired by Orbit's own work as a painter of psychedelic imagery, The Painter features a roster of guest vocalists that on paper, reads as Orbit's attempt to reestablish himself as a leader in production. And it makes a good case for this, too. The music on The Painter is informed by Orbit's earlier ambient and downtempo work. It's stunningly realised, pristine and polished in a way that can only come with years of experience. Opening track Duende unearths Katie Melua, and here she's quite like you've never heard her before. Her voice melts into Orbit's cosmic arrangement of plucked strings, stirring synths, and expertly placed electronic glitches. Sometimes, her voice is warped into the soundscape itself, intertwining with Orbit's space-bound synths. Orbit's handling of his guest's voices is unparalleled. On I Paint What I See, he reveals Beth Orton slowly from the depths, but never allows her to break the surface. Instead, her vocoded voice twists and undulates beneath Orbit's languid beats and pads, like a siren luring you in with just glimpses of her beauty. On Colours Colliding, Polly Scattergood dances with her own reverb and a smudged piano. The voice, for Orbit, becomes a tool much in the same way of his strings and synths. It's a masterstroke he's employed in his pop production before, bending the backing vocals of Madonna and Britney into the music itself. It's a trick we see utilised across pop music today, and one that's distinctly Orbit. On The Painter, the prowess of Orbit's skill is on full display without the need to place a pop star front and centre. 
But while The Painter is gorgeously crafted and the music quite beautiful, the album suffers from a never shifting energy that often makes it feel ceaseless. Everything functions on the same frequency, which causes The Painter to collapse in on itself and blur into one. This is clearly not the intention. This is not an album designed to form a continuous soundscape, or for its tracks to linger into one another. It doesn't help that the frequency The Painter functions at is blissed out chillwave, or that the album is ostensibly quite long. There's few surprises, perhaps the only being Orbit's take on dancehall with Neustra Situación featuring the glorious Lido Pimienta. It's the album's sole dancefloor moment, but it comes far too early. A sense of monotony creeps in at around the midpoint of The Diver, and remains so that by the time the syrupy trip-hop of No Other World with Beth Orton creeps in, you're sure that you've already heard this song play. Despite these issues, The Painter can be a rewarding experience in doses. While it may not necessarily be as groundbreaking as it was in his imperial phase, it serves as a reminder of Orbit's indelible skill as an artist who's ingrained himself in the DNA of popular music for the rest of time. 
Watch the music video for Duende from The Painter below.
Follow William Orbit:
Instagram / YouTube / Soundcloud
William Orbit – The Painter