Review: The Stunning Apocalyptic Maelstrom Of CYBERPUNK 2.0.2.0. By HEALTH
HEALTH | CYBERPUNK 2.0.2.0.| Loma Vista Recordings / Concord
Single Release Date: 17 September, 2020
DISCO4 Part I Album Release Date: 16 October, 2020
The world is a terrifying place; there's no mincing words here. This past year, which somehow isn't even over yet (it's safe to assume the majority of us have lost our sense of time – these past 8 months we've experienced some of the most turbulent and horrifying experiences in the last century, so finding our days blending into one another is rather expected…) it feels as though 2020 has been a slow-burning, anxiety inducing blur.
Despite the ways in which the world has shaken us, and especially the hardships the music industry and creatives across the world have faced – we've been lucky enough to be presented with some fantastic new media this year, with music being a saving grace for many.
Whether it's music that's cathartic for anger, sadness or frustration – or to simply experience moments of joy, fun and nostalgia when we are struggling – with artists working as hard as they can within the given circumstances, we couldn't be more grateful.
American experimental, electronic noise outfit HEALTH – a band difficult to pin to one genre, as their exceptionally distinct work meanders through a wide variety of different sounds – know all too well the difficulties of the world at large as we can see with their first single 'CYBERPUNK 2.0.2.0.' released in light of their forthcoming album 'DISCO4'. Featuring 12 original tracks in collaboration with artists such as Perturbator, Ghostemane, 100 Gecs, Soccer Mommy, The Soft Moon and many more: the album is set to be released on October 16th or as they put it:
12 ORIGINAL SONGS JUST IN TIME FOR THE APOCALYPSE
Soaked in reverb and swimming in the gloaming of industrial melancholia; 'CYBERPUNK 2.0.2.0.' greets us with shadowy, phantom guitars as delicate, gentle melodies begin to shimmer as coldwave fireflies in a hypnotic harmony. The proud, confident and powerful rhythmic dance of the drums enter and drive the track forward in post-punk bliss, textural electronic soundscapes building the dark, dense atmosphere as distorted tremolos cry out in a fervent, eager anticipation.
The soft, tender nature of the vocals work in perfect juxtaposition with the gritty, raw industrial feel of the track, with the synthesizer melodies reminiscent – if one listens closely – of 80's power ballads. Soaring post-rock-esque theatrics swirl in an apocalyptic maelstrom as textural electronics dance to the world's end.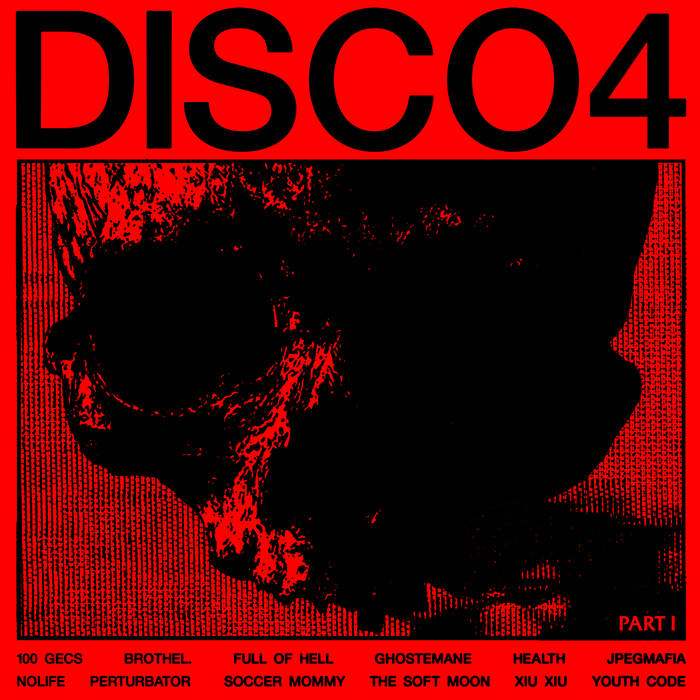 Rating: 8 / 10
Feature Image: HEALTH via Bandcamp
Review by Jenna Dreisenstock