Review: Deena Abdelwahed Channels Her Tunisian Roots Into Hypnotic Club Cuts in 'Dhakar'
Deena Abdelwahed | Dhakar (EP) | InFiné
Release Date: 17 January, 2020
Deena Abdelwahed first delved into the vast realm of experimental electronic music in her home country of Tunisia; her musical growth glimmering with potential during her time with artistic collective Arabstazy. Founded by Tunisian electronic musician Mettani, Arabstazy is multidisciplinary platform rooted in the deeply intricate exploration of identity, culture and heritage – a conjunction of the arts, as best described in their manifesto:
"The collective explores how the Arab World is perceived and perceives itself, and lays the foundations of what could be a new wave of North African and Middle Eastern futurism."
"This mindset is to evolve into a new artistic language, that would have been released from the post-colonialist and orientalist exotic perspectives."
Now based in France, Abdelwahed continues to embrace these themes head-on as a DJ and producer, dissolving and reconstructing the narratives built between the West and East, the North and South; a liberation of the suffocating perceptions of identity forced upon a colonised world – decolonising a new artistic generation, regaining control and breaking barriers.
'Klabb', her first EP released in 2017 received critical acclaim, with her debut album 'Khonnar' following in 2018. Boasting a collaboration with Fever Ray and known for her bold presences at iconic venues such as Berghain, Boiler Room and Concrete – Abdelwahed is also known for her glowing creation "All Hail Mother Internet" at the CTM Berlin Festival.
Returning with her latest EP 'Dhakar', Abdelwahed transforms her innovative techniques and influential themes into a dancefloor ready album; expressing the exploration of identity through club music, using the auditory inspirations and samples native to her Tunisian roots.
An overlapping chorus of voices greet us in 'Ah'na Hakkeka' an articulate, melodic tone swaying in conversation. An enigmatic punch bounds impactful in its introduction, a gritty distorted surge fashioning a weathering, atmospheric static enveloping the vocal chatter. The low, submerged bellow of a lurking bassline cradles a constant, animated pound – lunging beat by beat into spirited rhythmic claps, ebbs and flows of distant synths stretching as horizons. The vocal samples oscillate in an intricately woven dance of textural experimentation; sonic laser zaps flickering in blinding synthesiser spacecrafts – as they lower, only to take off into hyper-speed soundscapes. The vigorous pulsing bass, measured and driven, crawls as a heartbeat between rhapsodic vocal samples – electronics swirling in ritualistic resonance.
A looming, shadowy crescendo opens 'Insaniyti' as a choir of soulful female voices serenade almost prophetic; an ominous undulation cradling their voices in the auditory aura of a candle-lit enclave, otherworldly electronic phantoms quivering in wait. The low musings of a male voice trembles with a powerful rumination; meditative as a prayer, gradually guiding the voices into metallic claps – Abdelwahed's dive into the experimental whirlpool engulfs in a compelling rhythm – robust in its almost ceremonial tone. The raw grit of an industrial sound breaks into a versatile nocturne; the influence of Arabic music hypnotising in combination with left-field contemporary dance music – palpitating percussion spellbinding in tandem with ghostly left-field electro – capturing a distinct feel of mesmerising religiosity, an esoteric midnight soundscape.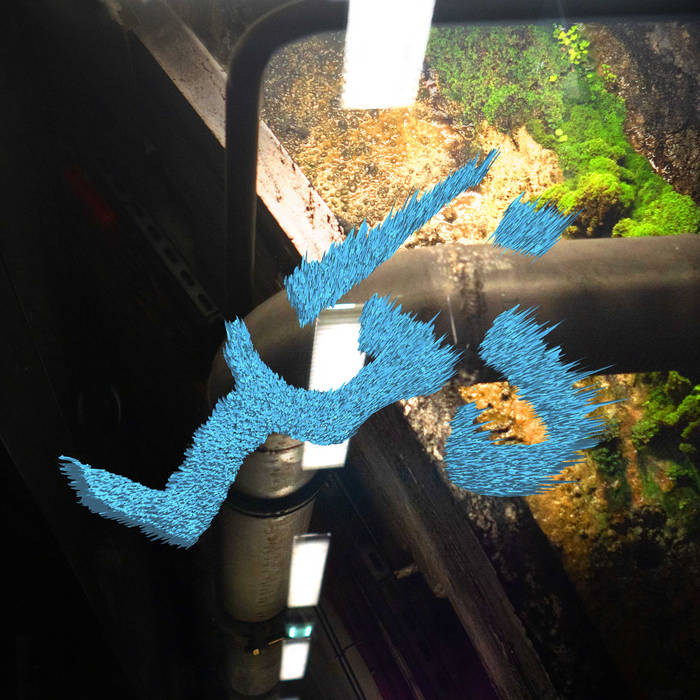 Rating: 7.5 / 10
Feature Image: Deena Abdelwahed via Griot Mag