PREMIERE: We caught up with bass producer Klavay, as he shares innovative track 'New Order' with us
Interview by Arnold van der Walt
Klavay is one of the busiest bass producers of the year. He has released multiple singles throughout 2018, including 'The Call', 'Snake Charmer', 'Visions', 'Something About Us', 'Flex' and today he released the exciting new track, 'New Order'.
Originally from Milwaukee but currently based in Los Angeles, Jake Clavette has cemented himself into the heart of the music industry by never standing still. He moved to California to pursue his dream by attending the acclaimed Icon Collective Music Production School, followed by interning for Richard Vission, the famed Power Tools DJ and producer. Taking in all of the knowledge that he can, he started an electro pop duo under the name of Kavalier, which has seen prominent success with more than a million streams. Soon after the duo disbanded, Jake decided that it was time to create music again; and thus Klavay was born.
Part of the Quality Goods Records team where he works side by side with the founder UZ, Klavay's music is heavy, aggressive and unapologetic.
It's with this attitude that Klavay shared his brand new track with The Playground, titled 'New Order'. 'New Order' is an amalgamation of several genres all working together as one. Forever evolving, the track features glitchy production, yet feels effortlessly smooth. Hard-hitting drops are ever present as the listener is taken on a journey through textural soundscapes as each layer adds more depth to this cinematic piece. Big in its nature, yet subtle in its approach, Klavay's 'New Order' shows the world that this dynamic producer can tackle anything he sets his sights on.
Buy 'New Order' here.
We spoke to Klavay about his premiere with The Playground, taking creative risks and listening to music that doesn't fit in your bubble.
Hi there Klavay, before we get into it, how would you describe your sound to someone who is not familiar with you?
I'd say that I'm an electronic artist who tends to gravitate towards music that attempts to make you feel something, whether that's an uneasiness from the ominous mood I try to create or a feels inspired emotion filled, good vibes kind of track. My music tends to sit in one of those two worlds.
Klavay was formed after the disbandment of Kavalier, your previous project. What made you decide to create new music under a new name? How did you decide on a sound direction?
I had been working solely behind the scenes for a while after we disbanded Kavalier. There are lots of ways you can make money in the music industry without being an actual artist, but with that comes clients who you have to answer to. I felt that I was getting bogged down with my work and that I just wasn't happy doing that kind of client centric work anymore. Klavay was an alias I had previously messed around with when I was younger and so the thought was to bring back the inspiration for making music in the first place; an artist project. The sound was really just born out of all of my influences up to that point, a cinematic focused electronic project occupying multiple types of genres and multiple types of moods.
Ever since the formation of Klavay in the beginning of the year, you've released multiple tracks. Never one to slow down, how do you keep motivated?
This is something I still struggle with and always have. I'm someone who used to think you had to be constantly working in the studio or I felt I was slacking off. While this is necessary, I found I would burn myself out with this mentality as I never really allowed any time to just relax and enjoy other joys in my life. Now, I really try to balance everything happening in my life. My girlfriend, friends, and family play a big part in helping me find that balance. When everything else in my life is balanced, the music just seems to write itself.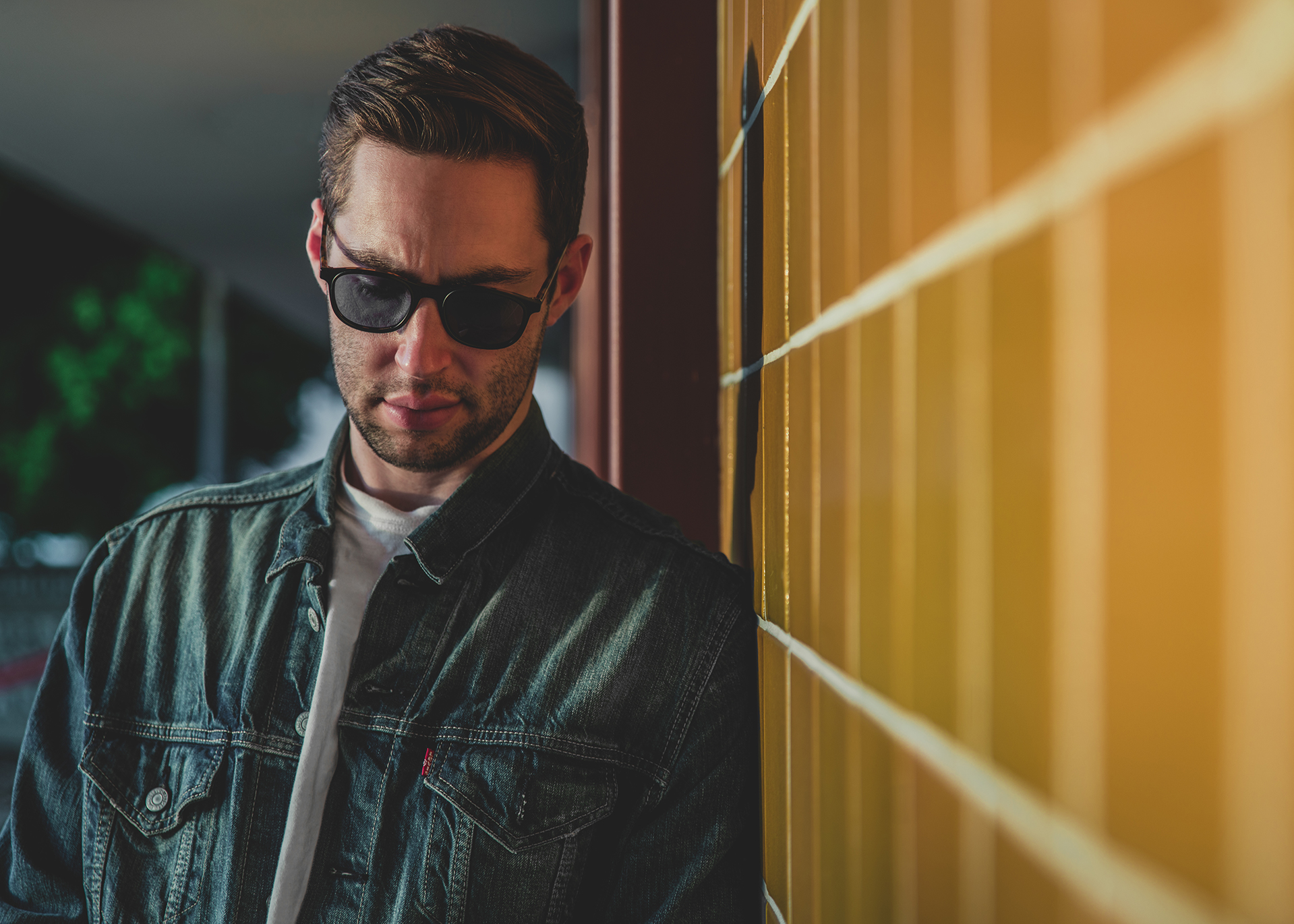 You premiered your track 'New Order' exclusively via The Playground. What can you tell us about the creation of your latest bass-filled release?
I wanted to write something very different from anything I had heard in Bass music. I've also been really inspired by Drum n Bass style rhythms and I knew that was something I wanted to include in this track as well. The whole track took a few days to finish, and really just came out of experimentation and not looking back. Several studio sessions later, and 'New Order' was finished.
Any reason 'New Order' holds a special place in your heart? What are you hoping fans will take away from this track?
'New Order' is a track I've held onto for a while now as I thought it was just too different or too weird for the scene. I let that go once I realized that the whole point of being an artist is making a statement and saying something unique to you and you alone. I hope that fans can hear that attempt and appreciate the weirdness that just flowed out of me when writing this. If anything, I'd like people to enjoy the record and play it when they feel the energy to say something different themselves.
Apart from being an extremely busy producer, you're also a part of the Quality Goods Records team. What is it you do there? What has the experience been like?
That's right! QGR has quickly become like a family to me. The experience has been beyond anything I could have imagined. I've learned so much about putting together a proper release, to interacting with influencers, to building a brand. I can't thank them enough for trusting in me to help bring the vision that is Quality Goods Records to a larger audience.
As someone who lives and breathes the music industry, is there anything you would like to see improved/changed about it?
I can only really speak from my experiences, which is more as a freelancing musician and artist in LA, but I think having seen the music industry in Nashville, I'd love to see a stronger community in LA that celebrates peoples achievements on a more communal basis. I think LA's size and landscape make it difficult for people to get around and so we tend to stick to our bubbles. I'm definitely guilty of this as well.
Gary Numan is quoted as saying: "I have always been far more interested in sound than technique, and how sounds work together, how they can be layered. I think electronic music, (in its infancy anyway) allowed us to create music in a way that hadn't really been possible before. It created a new kind of musician." What are your thoughts on this statement?
I would 100% agree. Technology has always been the center point of electronic music, and as technology advances become faster and faster, we will see newer forms of music and newer ways of working. I think the best thing you can do as an electronic artist is embrace new technology, but never let that technology define you as an artist. The tools will always be there to define your sound, your job as an artist is to find how you can use that technology to convey what it is you are trying to say. Electronic music will always be defined by the tools used to make that style of music, like most genres are, but those tools should never be a crux for what is being said. Take away all the fancy tools and techniques, and you should still have a great song.
Take us through your songwriting process. Are there any particular steps you take when putting music together?
I try to work as fast as possible as I have a lot of things I need to balance. My process really starts with either an initial idea in my head or just playing around till I find inspiration. Then, I try to get a rough outline of the track as quickly as possible, arranging the verses, build ups, breaks, and drops. Once I have the arrangement done, I work on the sound design and rework any sections I feel don't fit anymore. Once the track is finished, I usually bounce out stems to mix the track in another session and also will master the track in that session as well.
If you could collaborate with, or perform alongside any artist, who would it be? And why?
Skrillex, just simply because there seems to be no end to his creativity. The ultimate collaborator for me would be someone who I could learn endlessly from and I think Skrillex is someone who I would constantly learn from.
What songs do you currently have on repeat?
Anything from QGR 😉
What does the future hold for Klavay? (Releases, shows, etc)
I have a bunch of new music that will be coming out the rest of the year and into 2019. Expect lots of music on a consistent basis for the next year or so.
Thank you so much for speaking with us Klavay, before we say goodbye, what are your famous last words?
Blood runs thicker than water. Find your family and stick with them. They count more than anything else.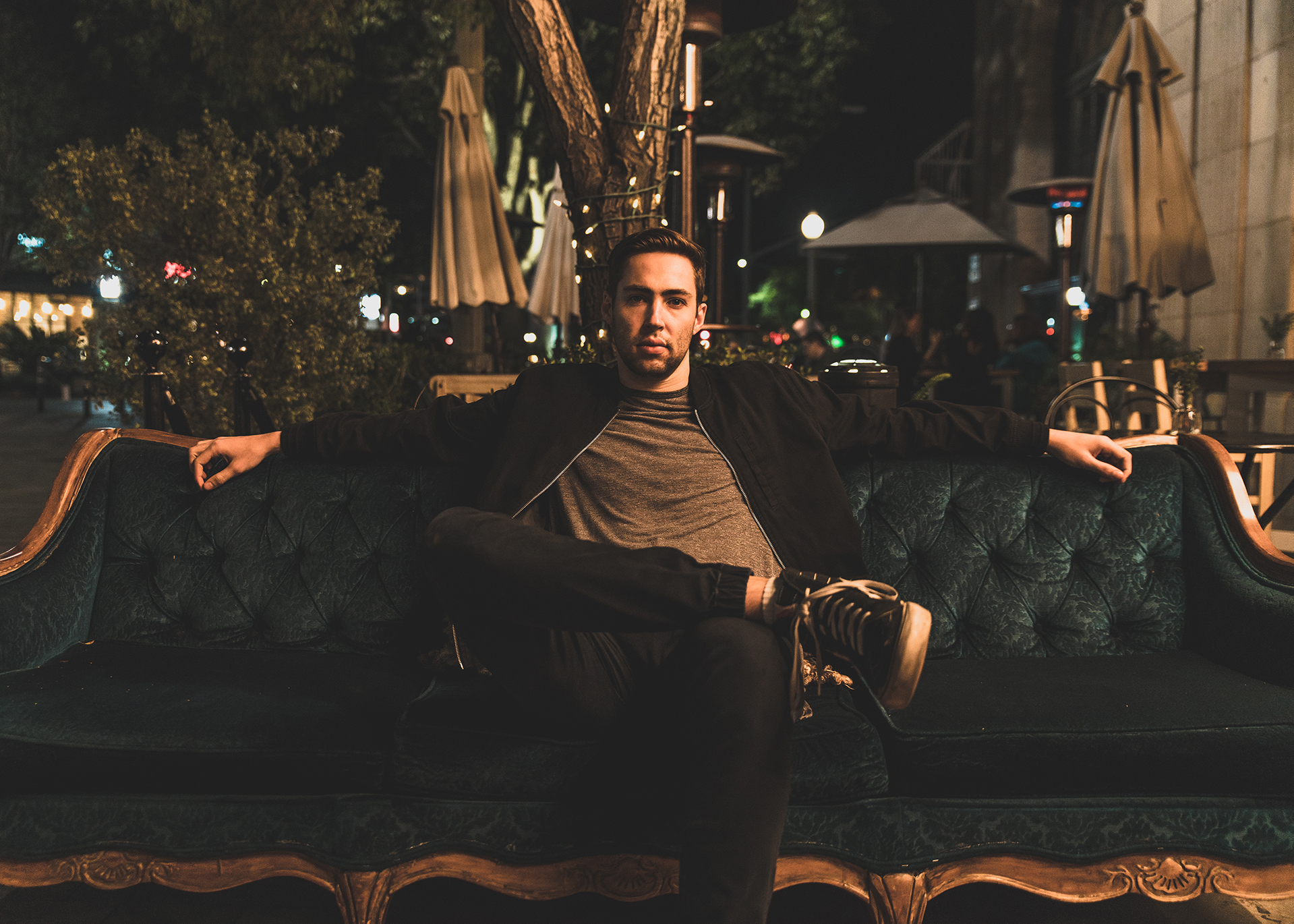 Follow Klavay:
Facebook // Twitter // Instagram // Soundcloud // Spotify