Review: Sun Glitters' Nostalgic Lo-Fi Journey In 'SSoofftt TToouucchh's Dreamy Chillwave Bliss
Sun Glitters | SSoofftt TToouucchh | Future Archive Recordings
Release Date: 15 May, 2020
For multi-talented artist Victor Ferreira, deciding on the moniker Sun Glitters couldn't have been a more poignant choice for him. Whether it's the tender glow of a morning sunrise, the bright, sunny rays of noon or the quiet slumber of a slowly lowering sunset shimmer within his work. 
The Luxembourg-based producer channels these metaphorical aspects into a project that has made him a prominent artist in the electronic music world since his debut under the pseudonym in 2011. The early morning, lo-fi dreamlike nostalgia of youth, glowing sunbeams of 80's neon-bliss gleaming in the glitching realms of childhood video games and the tender, yet somehow comforting melancholy in the modernity of synth-rich chillwave and shoegaze-esque compositions. 
Ferreira is undoubtedly known as one of the most productive artists in the electronic music realm, with the artist consistent in his distinct, dreamlike releases, collaborations and festival appearances; along with remixes of work from those such as the candy-coated melancholic dream-pop duo Purity Ring and the ever enigmatic, anonymous chillwave producer Slow Magic.
With his latest release 'SSoofftt TToouucchh' – like his alias, the album title is the perfect fit when it comes to the warm, loving nostalgia of each track tinged with a gentle melancholy. Speaking of the album, the artist reflects:
"SSofftt TToouucchh expresses my creative process, my mood, and my thoughts, which are always changing but seem to usually come back to my initial idea. Especially as these songs were done several years ago (2015-2016), but only completed now. I decided it was the right time to refresh them and compile them into a proper release. This also influenced the name of the album: SSoofftt TToouucchh."
The revision of previously completed tracks into something new is bound to allow an iridescent nostalgia to shine through; yet the producer continues to demonstrate his ability to shape that nostalgia into a release that manages to come across as refreshing and new, there isn't a sense of repetition of older work; rather, a substantiated evolution, lush and highly immersive.
"Playing with digital and motion collages was part of my process, inserting interludes in between songs to create short stories or chapters that speak to the years transpired since starting the writing process. I have always liked the idea of a wine spending years in a cave to develop its taste. SSofftt TToouuch has a nostalgic, soft touch to it, and my listeners will find that it relates back to some of my early material."
Tracks such as 'TThhiinnggss TToo DDoo' are shaped by highly atmospheric, hypnotic soundscapes; Ferreira's use of contrasting textural electronics work in a fluid symbiosis, the shivering chill of starry flutters shimmer with a gentle melancholy, gliding as companions to echoic vocal harmonies and warm, steady beats – lo-fi claps dotted with child-like vocal samples and kind, nostalgic melodies. 'IItt's AAllrriigght' (Feat. Drop The Gun) is perhaps one of the standout tracks, while more emphatic than the latter mentioned as it showcases more robust, powerful beats and slightly less of a focus on a lo-fi aura – the honeyed dream-pop atmosphere and delicate chimes woven intimately with the silken vocals of DTG, her tender yet confident voice working seamlessly with Ferreira's chillwave prowess is immediately captivating.
Considering 'SSoofftt TToouucchh' is ripe with 27 tracks, the album is definitely best listened to from start to finish in one sitting, especially considering the interludes Ferreira has crafted between each full-length track; the inclusion of each interlude adds to the mesmerising allure of the album, as the overall atmosphere plays out fluidly – an intimate, surreal journey and narrative – as if we are joining in on a celestial, yet personal traverse along with Ferreira, a goal the artist accomplished beautifully.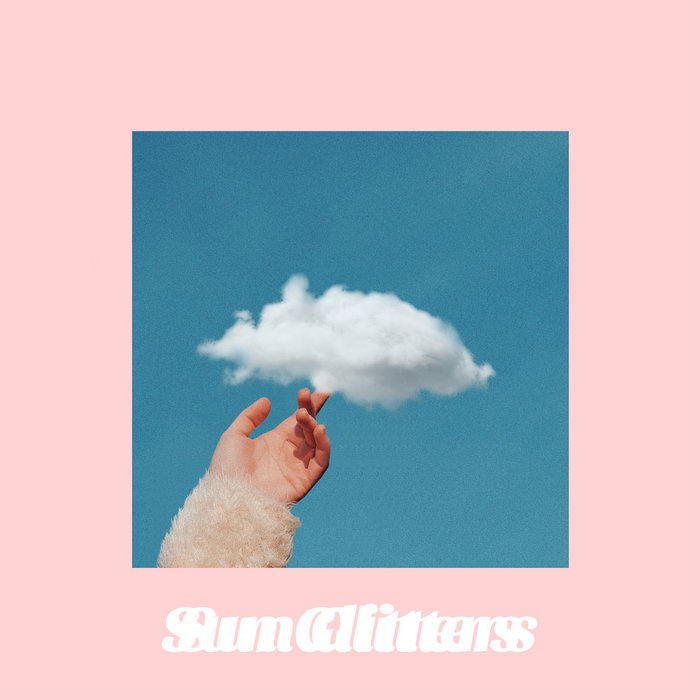 Rating: 8 / 10
Feature Image: Sun Glitters via Bandcamp / FB