Single Review: The Glittering Disco-Melancholia In New Order's 'Be A Rebel'
New Order | Be A Rebel | MUTE
Release Date: 8 September, 2020
British post-punk icons New Order hardly need an introduction: with the band's work over the last four decades engraving a legacy in the music world. Forever ahead of their time, the combination of new-wave aesthetic and club culture with their emergence as a band was something that had never before been seen, or really – done – before their official debut in the 80's.
Despite the tragic circumstances leading up to their formation (with previous, iconic Joy Division bandmate Ian Curtis tragically taking his life) the critically acclaimed band, hesitant to continue at first, pushed forward and created an entirely new take on alternative electronic music at the time: with their decades long career having a lasting impact on the music world at large, and continue to thrive to this day as one of the most iconic bands in music history.
A new release by New Order is ever intriguing, with the evolution of their works yet highly distinct sound leaving us with a deep curiosity as to how the band will move forward. With their first release in 5 years, New Order have returned with the single 'Be A Rebel' released via record label MUTE.
A glittering synth melody kicks off a brightened, yet melancholy-fueled signature New Order 80's-inspired, new-wave and disco experience. Pulsating textures, driving pianos and energetic percussion all dance beneath Sumner's velvetine, crystal-clear vocals and always-impactful lyrics, such as:
I see angry faces looking at me and I want to know what makes them so.

For this world can be a dangerous place, but it's all we got and it's quite a lot.
Dense atmospheres emit throughout the track, as basslines remain composed and true to the core of the band's sound – although one might argue it is usually the "driving-force" behind a typical New Order listening experience, it still does manage to keep a strong, vigorous hold throughout the near 5-minute mark leaving room for breath as other timbres are explored.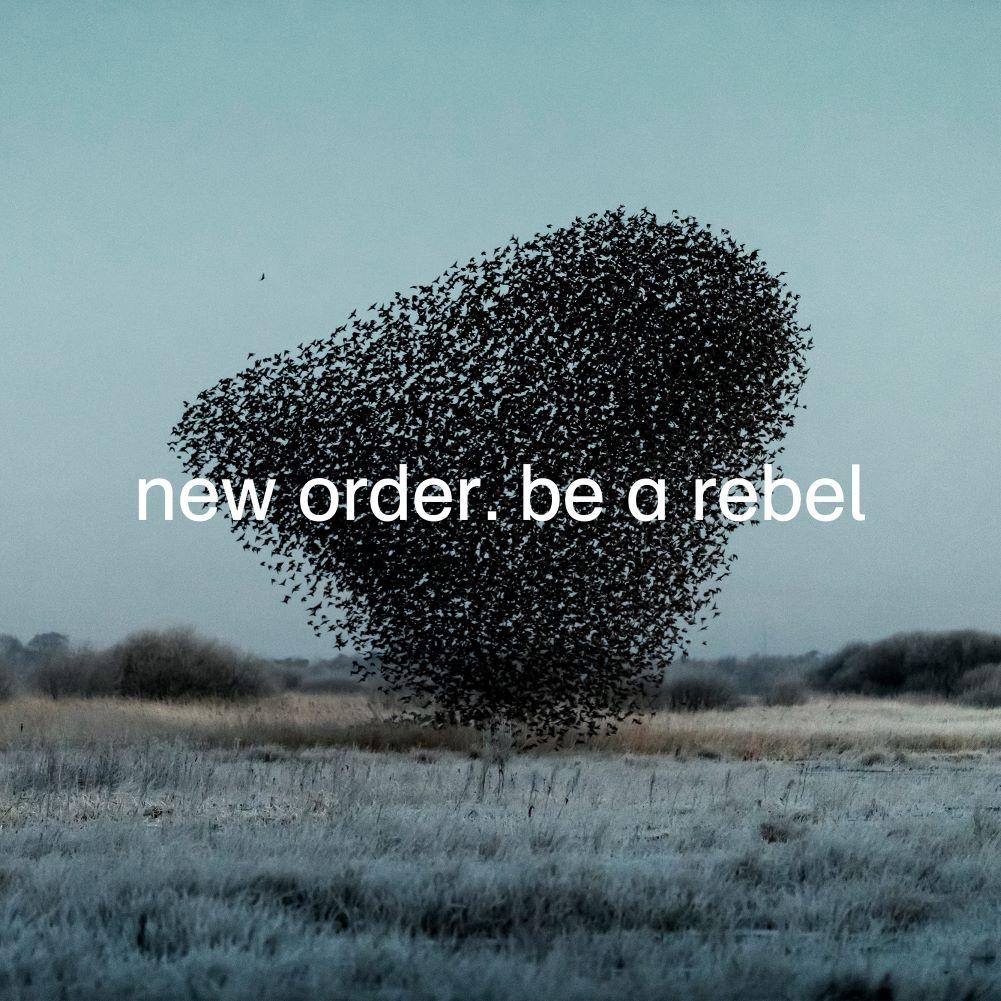 Rating: 6.5 / 10
Feature Image: New Order by Warren Jackson