Single Review: Powerful Songstress Lotic Leaves A Show-Stopping Impression In 'Burn A Print'
Lotic | Burn A Print (single) | Houndstooth
Release Date: 20 May, 2020
"May every step you take burn a print"
When Texas-born, Berlin-based producer and musician Lotic released her full-length debut 'Power' in 2018, not only were we struck by the sheer charisma and skill demonstrated by the artist in her strikingly experimental, dynamic approach to breaking apart / piecing together the intricacies of genre in electronic music – but within her work lay a narrative exceptionally personal to the artist. 
As the title suggests, Lotic set out on her journey to reclaim her sense of individual power through a remarkable auditory expression of vulnerability: the inherent loneliness of societal alienation, navigating an oppressive world that attempts to define our identities for us and bases our worth and value from a biased, dangerous perspective that often leaves the discovery of our true selves a radical act within itself.
The journey of losing oneself and regaining the strength to reclaim the truth of who we really are, despite how terrifying that may be – 'Power' was a breakthrough album not just as a debut, or an incredible artwork, but for the artist herself.
Described as an accession to 'Power', Lotic's latest single release 'Burn A Print' focuses on the reclamation of the vulnerability and fear expressed in her previous album: while the creation and themes within themselves are teeming with Lotic's personal traverse – in 'Burn A Print' the musician grasps the transformation of individual power and aims to transform it into a legacy. Lotic stands bold in the compelling nature of the track, and in her own words:
"…to burn your print into this Earth because when you go, you need to remind the future bitches that you was here."
As 'Burn A Print' opens, the potent energy of the vivacious ritualistic percussion immediately demands attention: the assertive nature of the beats, with moments of silence in between are within themselves show-stoppers – one can't help but imagine Lotic walking into a room with a presence so incredibly powerful, everyone can't help but stop what they are doing – and we most definitely can see this in her fantastic live performances. Vocal harmonies overlay the pounding drums, as the track segues into fluttering electronics before the artist's outstanding, velveteen vocals break through in companionship with a steady, progressive bass-line.
You know your worth

You know your value

You've seen the worst

But you still come in first
The progression of the track immediately grabs ones attention even further; an unexpected break into an intricately controlled chaos of textural electronics and vigorous rhythmic percussion along with the artist's sultry, silken vocals demands focus in its bewitching symbiosis of femininity and force – the tenderness of Lotic's vocals, harmonious and lyrical, flow effortlessly with the assertive nature of the music itself, capturing the thematic atmosphere perfectly. The intricate, detailed and highly complex construction of layers of timbre, honeyed vocal harmonies, quiet interludes and zealous rhythmic diligence truly makes an incredible impact.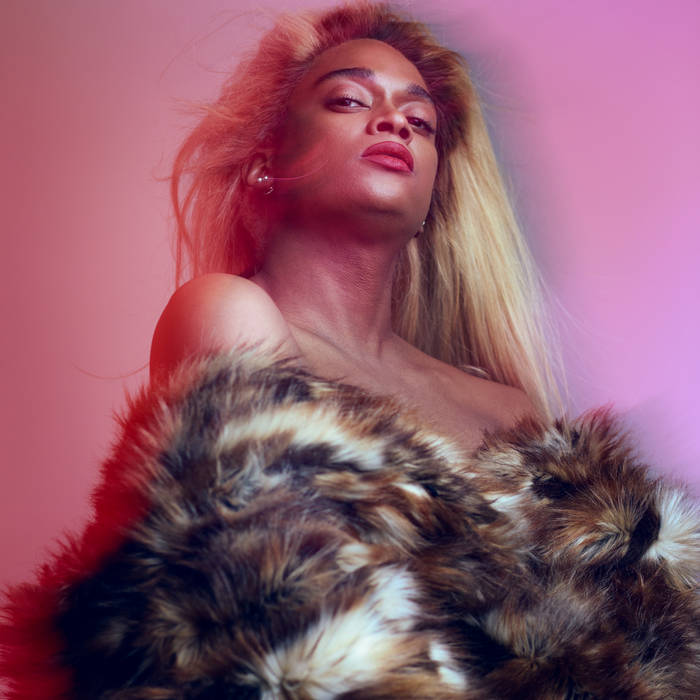 Rating: 9 / 10
Feature Image: Lotic by Philip Primus