Review: The Dark Techno Underworld Of KamavoSian's 'Sign Of Light'
KamavoSian | Sign Of Light (EP) | Death Bell Records
Release Date: 30 January, 2020
When exploring the wide realm of techno – especially lush, dark beats shrouded in ghostly, immersive atmospheres; it's often found, perhaps surprisingly to some, that a myriad of producers began with roots in 'heavier' music scenes – hard rock and metal, as an example – before moving forward to experiment with electronic music. Especially when it comes to doom or black metal, the bold emphasis on atmospheric, emotive and rich soundscapes is often found in further electronic works by those who have immersed themselves in the genre.
For Armenian, Yerevan-based artist KamavoSian – the dark theatrics of his work as a techno producer glows with the beauty of his early love for cinematic rock and metal in his teens, and more recently as a member of symphonic black metal band Ghoulchapel. The ghostly, intricate sound-design and drawn-out lengths of his techno cuts gleam with inspiration, and allow the artist to stand out in the electronic music realm. With appearances at iconic clubs such as Khidi in Georgia, and as part of the lineup for beloved Unsound Festival – KamavoSian brings a bewitching, theatrical twist to the techno world, with his latest EP release 'Sign of Light' showcasing just that.
A powerful, self-assured beat opens 'Sign of Light', a shadowy heartbeat pulsing beneath alien skin; the palpitation of dark techno looms in a foreboding, atmospheric storm – spectral beings inhabiting a low, gothic drone. The steady tempo drives a sense of urgency, beneath stripped-bare bones of rough, airy percussion; layers of texture construction a sphere of sound – metallic and raw. A short breath of ambience allows a moment to reflect upon the midnight environment, segueing into its original bounding tempo.
The raw grit of 'Obscure' crawls as skeletal hands within a dense ribcage; the introducing beat bold and ardent in it's progression, ricocheting heavily between the hollow spaces it inhabits. The strong atmospheric elements of the EP shine through on a horizon of distant, oscillating synths; anxious, taut breaths embracing brittle, fast-paced percussion. The gloomy atmosphere behind the energetic build sprouts an otherworldly feel, hues of melancholy waiting ominously beneath the surface; the determined beat hypnotic and bold.
'Meet in dream' showcases a more minimalist approach within the album, with more of a focus on textural electronics as opposed to strong, unbridled power; while retaining the determination of gritty dark techno beat, coarse timbres swirl with the frantic percussion – the glide fluctuating ambience moving effortlessly into a quieter interlude. The murky atmosphere is reminiscent of traversing a rocky, underground territory, a pensive aura a tender companion as the track comes to a close.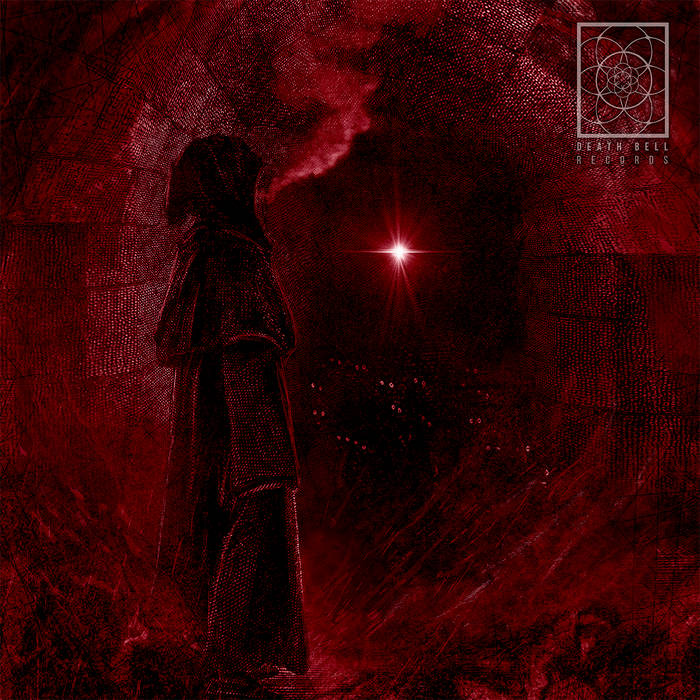 Rating: 6.5 /10
Feature Image: KamavoSian via Facebook