Review: The Brooding Midnight Techno Of Adiel & Anthony Linell's 'Raso' EP
Adiel & Anthony Linell | Raso (EP) | Danza Tribale
Release Date: 14 February, 2020
A collaboration between two prolific producers is always a welcome addition to the electronic music world; especially when it comes to artists who showcase work so elaborate, hypnotising and distinct in personality – the prospect of merging this talent into a single coherent offering is ripe with anticipation. This is evidently the case as leading techno artist Anthony Linell and breakthrough DJ and producer Adiel come together on their EP 'Raso'.
Known for his elaborate, experimental approach – Anthony Linell delves into an ethereal world of possibility when it comes to the electronic realm, ambitiously embracing aspects of various genres in order to create his own auditory personality; whether it glimmers in club-ready beats, or pastoral ambience. Linell's bold approach is an exciting prospect when combined with the bewitching personality of acclaimed Italian producer Adiel.
Adiel, like Linell, showcases an intoxicating ability to cross the boundaries of genre; from her 2016 debut 'Anatomia Del Cavallo' which engulfed listeners in an elaborate atmospheric realm, to her collaboration with Donato Dozzy on 'Cavallina' – an amalgamation of spellbinding beats – and her own recent releases such as 2019's 'Musicofilia' filled with unique vibrant dynamism. Adiel is also the founder of her own imprint Danza Tribale – providing a loving home for 'Raso'.
Shrouded in a thick, midnight cloak – 'Decoro' pulses with a brooding intensity; condensed within a spectral darkness, the heavily focused beat throbs beneath the skin – submerged with adrenaline, palpitating within a restless, animated heart and vibrant rattling bones. Sporadic textural electronics sweep across the deep-sea soaked atmosphere, moody and bold – the concentrated repetition of the bass shadowy and hypnotising.
The closing track 'Punto in Aria' is a highlight of the EP; standing out for its enthralling dynamism in progression, texture and tone – showcasing a more gritty approach to dark techno, brimming with the experimental personalties of both Adiel and Linell. Raw, metallic textures grace the ghostly atmosphere of 'Punto in Aria', whirring with an underlying restlessness – a hefty beat pulses in a confident, uniform manner throughout the track, allowing for a steady, grounded foundation beneath anxious, industrial textures and a rasping psychedelia. Oscillating synths sprawl across the soundscape, dotted with a slightly ominous feel – churning within the pitch-black belly of an underworld, phantom dancefloor – a mesmerising obscurity that fashions a deeply atmospheric realm.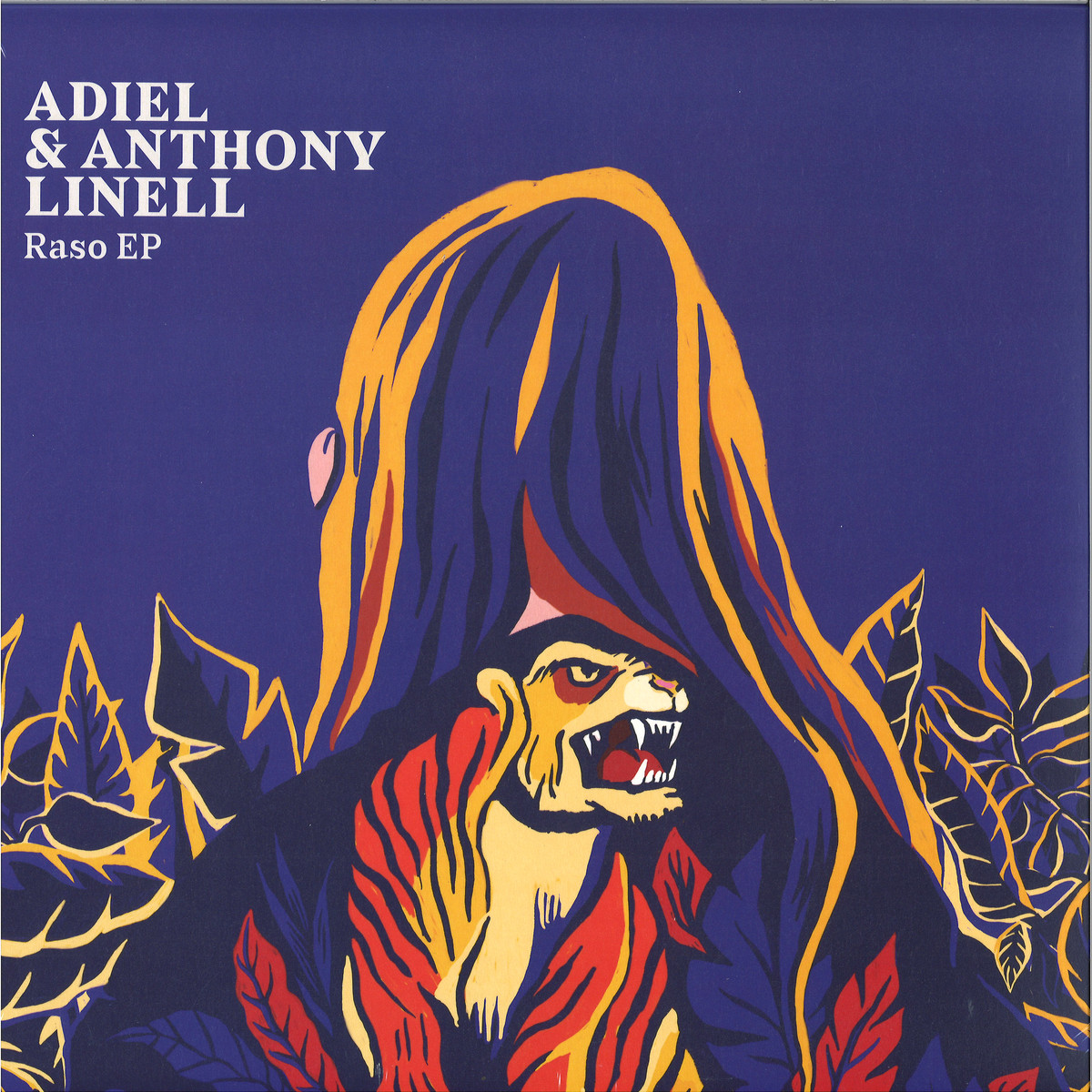 Rating: 7 / 10
Feature Image: Adiel & Anthony Linell Press – EP Split