Review: Sweet Trip Explore An Emotive Blend Of Genres In 'Walkers Beware! We Drive Into the Sun' & 'Stab​-​Slow'
Sweet Trip | Walkers Beware! We Drive Into The Sun & Stab-Slow | Darla Records
Release Date: 14 January, 2021
With a career spanning over two decades, electronic-shoegaze duo Sweet Trip have amassed a fantastic library of captivating artistry. With the release of their latest single 'Walkers Beware! We Drive Into The Sun' and its accompanying b-side 'Stab-Slow' we see wonderful evolution in songwriting and production while the duo still retain their signature personality.
Opening with a kind, mellow rhythm and distant, honeyed vocal samples; the glowing aura of 'Walkers Beware! We Drive Into the Sun' is rich with 80's inspired dance, tinges of new-wave, a modern dream-pop twist and deeply emotive shoegaze. Valerie Cooper's lush vocals compliment Roberto Burgos' harmonies within the echoic soundscape.
The second track (b-side) 'Stab-Slow' presents an entirely different sound, with the duo focusing on flourishing, textural electronics with less of an alternative shoe gaze feel, however they still showcase a blossoming, hypnotic atmosphere.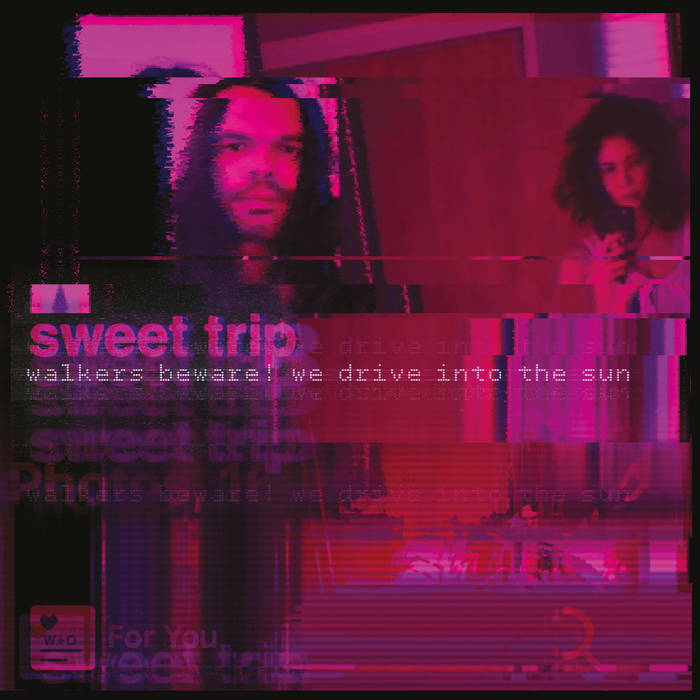 Rating: 7 / 10
Feature Image: Provided by Sweet Trip