Review: Squarepusher Enters An Iridescent Retro World In 'Be Up A Hello'
Squarepusher | Be Up A Hello | WARP
Release Date: 31 January, 2020
Since his debut in the 90's, Tom Jenkinson has boldly and steadily established his career as a producer under his moniker Squarepusher; the English artist has been a prominent, vibrant force in the electronic realm – his intricate, experimental use of analogue equipment earned Jenkinson his stars early on – crafting a unique, eccentric auditory personality that has found him at the forefront of left-field electronic music along with the likes of iconic artists such as Aphex Twin.
Jenkinson's craft has always embraced a provocative conglomeration of genres, electrifying and stunningly frantic; the charismatic psychedelia of rapid, striking drum & bass – star-studded IDM glittering with the complexities of jazz influences.
With 'Be Up A Hello' being Squarepusher's first album release in five years, this alone is already enough to induce supersonic hype; furthermore, with the producer's return to his signature style when it comes to his spellbinding use of analogue equipment, delving into 'Be Up A Hello' is akin to diving headfirst into a powerful, neon whirlpool – filled with ecstatic nostalgia and a complexity that still remains genuinely buoyant and fun.
The budding whimsy of 'Hitsonu' flowers as prismatic petals; sprightly, iridescent electronics bounce in a mischievous, jovial animation – a kaleidoscopic energy grinning within glitching drum and bass. The joyful nostalgia of analogue equipment shines through as if constructing a pixelated world; the bright vibrance of retro video games glimmers within each twitching synth and glowing saccharine arps. The fire of honey-drenched shots mimic the bullets of a contraption straight out of science-fiction, with 'Hitsonu' remiscient of a Metroidvania-style shooter that doesn't take itself too seriously yet progresses with clear direction; a focused traverse through a fantasy realm, with the track's closure acting as the dramatic end – a boss battle at the end of a level.
The frantic introduction of 'Speedcrank' enables insight into the very apt nature of the title; chaotic beads of sound bouncing off metaphorical walls, soaring in each and every direction as frenzied claps of percussion segue into a steady drum & bass beat. Cyber-synths scatter in an adrenaline rush of delirium, robotic voices chattering incessantly in tidal waves of electronic texture; stars bursting in hyper-light speeds, an eclectic whirlpool of colour.
'Votrack' presents a tone darker in nature; the dizzy flutter of the introduction crawling within the chest as a stuttering breathlessness – a disorientating syncopation obscure and tumultuous as it progresses throughout the swell of ghostly, atmospheric synths; barely distinguishable, yet lurking as phantoms in a distant twilight horizon. Bubbling resonance darts between turbulent percussion, a deep-space extraterrestrial traverse – submerged in the depths of an industrial craft, imagery of alien laboratories spring to mind, buttons shimmering on a motherboard – doused in an unnerving mystery.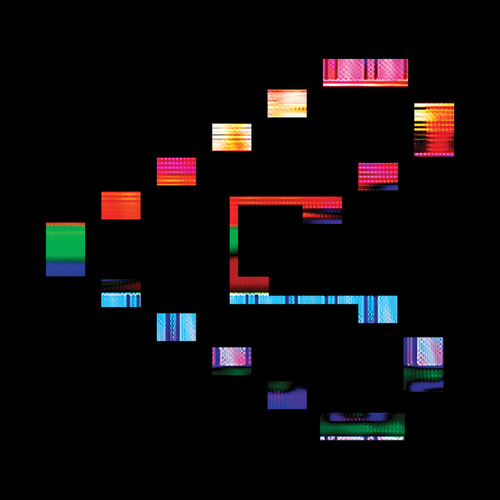 Rating: 6.5 / 10
Feature Image: Squarepusher – Damogen Furies video