Review: Anthony Linell's Club-Ready Techno Brims With Experimental Personality In 'Core Field Horizon' EP
Anthony Linell | Core Field Horizon (EP) | Northern Electronics
Release Date: 12 December, 2019
Engaging club-ready, dancefloor beats with the darker obscurity of experimental music and the intricacies of noise (as a genre) is a difficult feat – the juxtaposition between which is often quite substantial. However, Swedish DJ and producer Anthony Linell is known for his ability to move between, and incorporate elements of a myriad of genres into a distinct musical personality. Formerly known under his alias Abdulla Rashim, Linell explores the various possibilities present in each – moving between projects that range from techno to ambient. In his latest EP, 'Core Field Horizon', Linell's exploration of the experimental within the techno realm shines through; an offering that appeals to the dancefloor, yet boasts an intricacy that denotes repetition.
'Crystal Storms' opens up with a robust rhythmic kick pattern, complimented by propelled percussive elements alongside steady, Neo-futuristic algorithms. Static waves of synthesiser-fuelled tantrums haunt the atmosphere with a confident, yet chaotic production ethic; an entrancing and energetic tone, the magnetism of the track a dark, experimental aura while still retaining animation and dance floor readiness.
'Evaporating Entities' presents itself as a gathering storm; droplet textures formulating an abundance of lush, fertile clouds – drizzling percussive arps, a soaked grassy plain fervently sprouting a progressive kick, as the track evolves into a accelerated tempo. Agile with woven hues of IDM and swaying ambient echos, 'Evaporating Entities' showcases a more melodic nature as opposed to the rest of the EP – the lighter atmosphere which incorporates elements of multiple genres allows for further insight into the concise, well-rounded productive techniques and core value.
'Core Field Horizon' stands out as a bold, coherent EP – with Anthony Linell's willingness to experiment shining through, without proving to be overly repetitive or disjointed; the aura of dark, vigorous techno symmetrical with elements of echoic soundscapes and experimental timbres.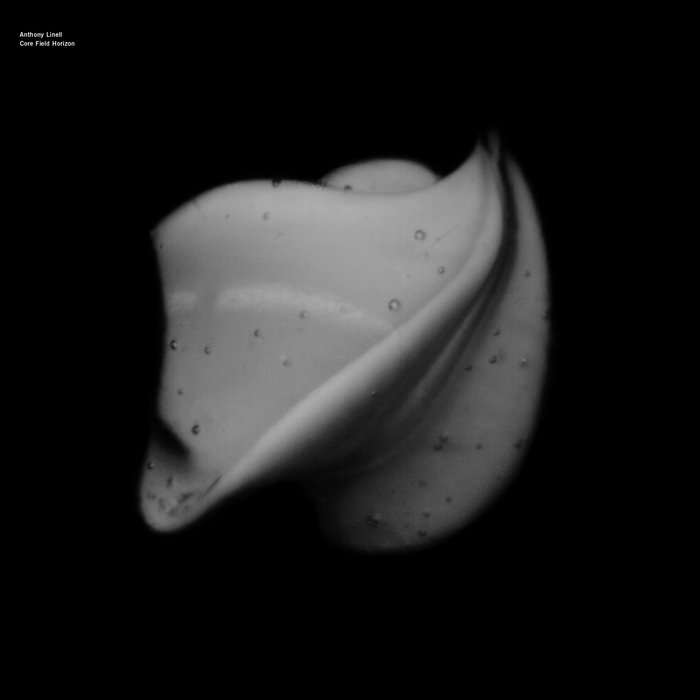 Rating: 7 / 10
Feature Image: Anthony Linell by Joanna Janson