Review: Akasha System's Unique Organic Flourish In 'Echo Earth'
Akasha System | Echo Earth | 100% Silk
Release Date: 6 December, 2019
As we move through the world around us, the spaces we find ourselves in seep into our veins; our natural environments shaping and molding our core selves, allowing us to build vivid perceptions of creation – the ebb and flow of our natural world moves within us, allowing us a unique inspiration to reflect within our art.
For Portland-based producer Hunter P. Thompson, his experiences traversing the Oregon landscapes shines brightly within his work as Akasha System; the producer's distinct approach to electronic music emanating freedom – an effortless glide through delicate, sprawling soundscapes, billowing lush foliage and the bloom of self reflection.
A follow up to his 2018 LP 'Temple Images', Akasha System's newest release 'Echo Earth' – as may be implied by the title; glitters with the ethereal influence of the natural world, a woven mesh of house, techno and ambience forming intricate, organic soundscapes while still proving immersive on the dancefloor.
'Hawk Country' sprouts a delicate organic essence as it traverses an emerald-golden realm; opening with slow, lyrical synths in a drizzling ambient soundscape. A tender rhythm ripples into a smooth flowing beat – navigating a vibrant natural bloom, the track sinks into rich soil. A deeply focused pulse spreads bass-filled roots beneath the surface; fluttering synths glide effortlessly, crisp and airy – a tranquility flowering within the track's rosy, animated bounce.
'Warped Shadow' sings an echoic introduction – a soaring ambience weaving through mountaintops; shimmering melodic loops glistening brightly as they ricochet off a deep, earthy canyon. A submerged beat glows as a confident compass, an ambitious hike forward filled with electronic textures; a clear direction, yet with no hurry – the joy of basking in the refreshing shade of a leafy giant.
'Meadow Walk' is parallel to it's title; a lucid exploration of a meadow teeming with life, filled with rays of yellows and blossoming greens – gentle claps as rhythmic footsteps between curious oscillating melodies. A bass-backbone dances in blue-sky repetition; introspective lyricism glowing an upbeat sunshine in a joyful, animated tone. Images of sprawling landscapes and distant horizons bring a sense of calm, as with the rest of 'Echo Earth' – a sound teeming with loving emotion, a bright energy exuding from each track that one is easily able to dance to; fun and refreshing, while still remaining delicate, personal and natural.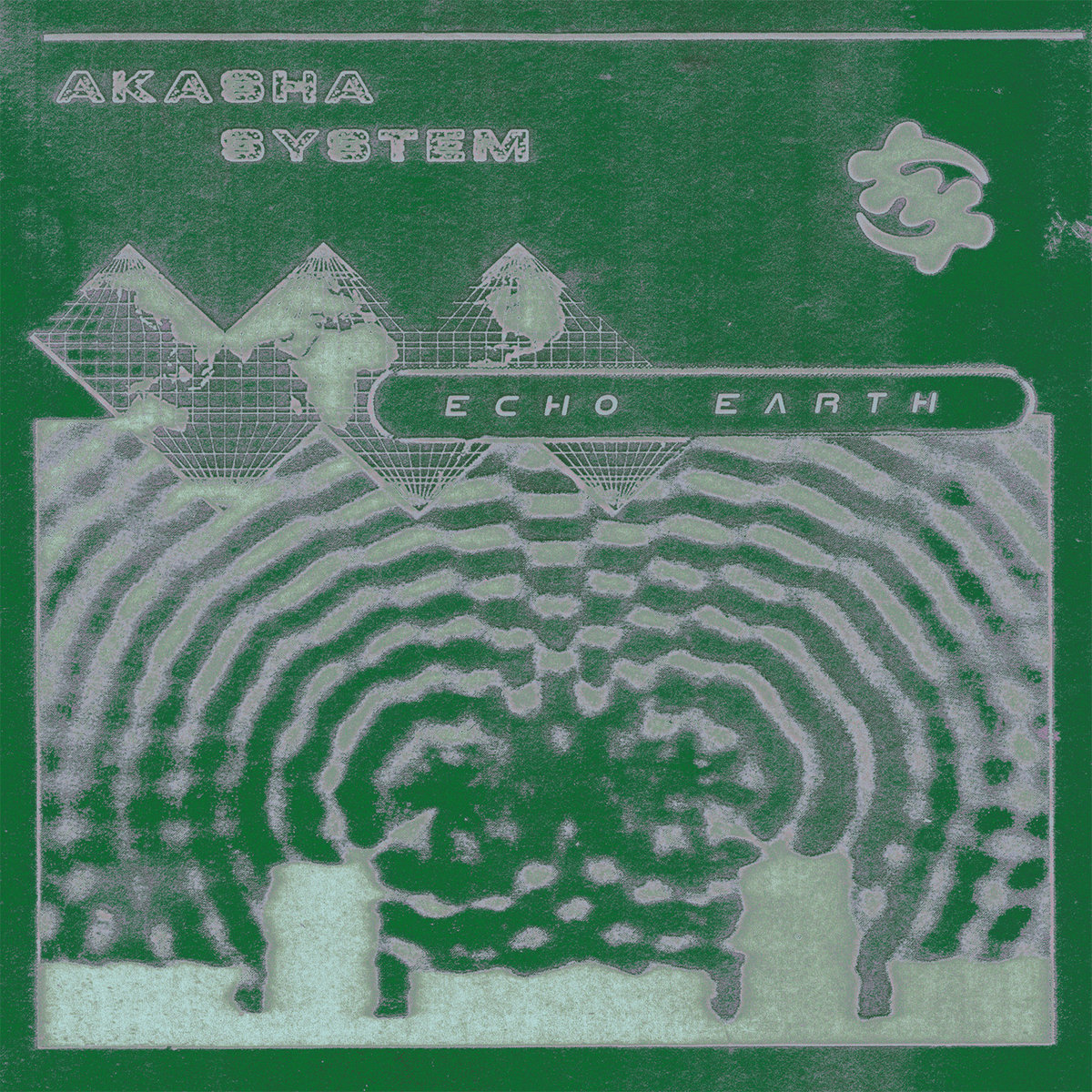 Feature Image: Akasha System via bandcamp