Remix Review: Kate NV Takes Cuushe's 'Nobody' In A New Direction With Vivid Elements Of Dance-Pop
Cuushe x Kate Nv | Nobody (remix) | Flau
Release Date: 13 January, 2021
'WAKEN' Remix Album Release Date: 10 March, 2021
Returning after seven years without an LP, we are thrilled to see Tokyo-based musician Cuushe return with not only her new album 'Waken' which she released in 2020, but a full remix of said album set to be released in March. The dream-pop songstress is beloved for her unique style, honeyed vocals and trancelike mesmerising sound, with her latest release 'Nobody' a remix by Russian artist Kate NV.
While the original version of 'Nobody' focused more so on Cuushe's signature, beautifully atmospheric ethereal soundscape and candy-coated vocals; Kate NV's remix definitely takes the sound in a new direction that, while still flourishing with a lavish aura, comes across as more oriented for the dance-pop side of the electronic music realm.
Kate NV's stunning use of electronic textures is captivating with a standout being the curious, playful synth that weaves in and out of the track that comes across as simply – adorable and genuinely fun. Kate NV's remix of 'Nobody' shows a brilliant collaboration between the two artists as their style seems to work refreshingly well together.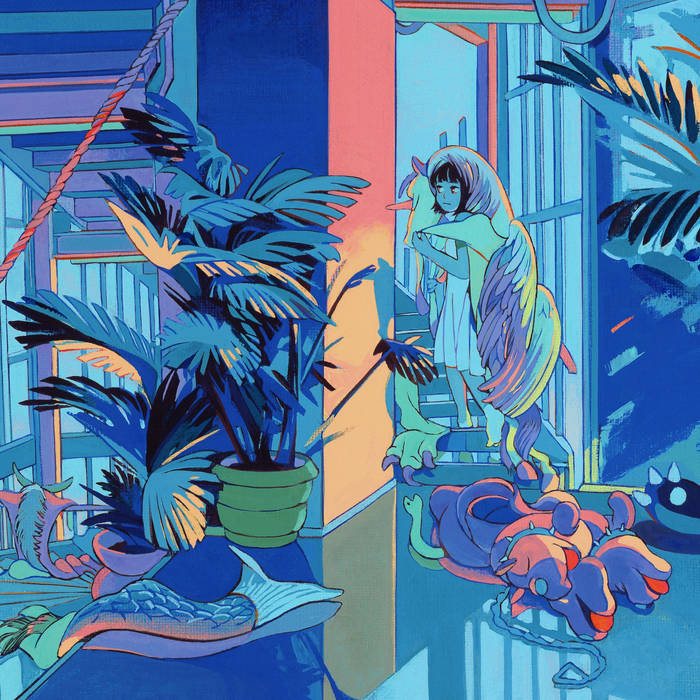 Rating: 7.5 / 10
Feature Image: Cuushe via Facebook / Flau