Remix Review: Iglooghost Brings His Signature Surreal & Playful Electronic Textures To Cuushe's 'Magic'
Cuushe x Iglooghost | Magic (Remix) | Flau
Release Date: 28 January, 2021
'WAKEN Remixes' Release date: 10 March, 2021
Cuushe's return has been longly awaited, and with her 2020 album 'WAKEN' we couldn't have been more pleased with the genuinely gorgeous album. From songwriting, to production and artwork – Cuushe's work never ceases to spellbind us, and in anticipation we are lucky enough to be receiving a fully remixed version – featuring a plethora of artists – titled 'WAKEN Remixes'.
In the latest release from the artist, Iglooghost is the latest artist to remix Cuushe's track 'Magic', a wonderful companionship between Cuushe's dreamlike aura and Iglooghosts' signature perfectly controlled electronic frenzies.
While the original version of 'Magic' is focused on building the ethereal overwhelm of beautiful, melancholic dream-pop; Iglooghost's remix allows for the track to move in a very different direction, while still showcasing the signature strengths of each artist.
Most notably, the track comes across as very gentle and delicate as opposed to the bolder tone of the original, with a more simplistic direction. While Cuushe's surreal vocals still shine through; the slightly more minimalist approach combined with moments of glitching electronics and fascinating, dancing timbres showcases Iglooghosts' innovative, curious and playful musical personality through the use of elaborately crafted textures and gorgeous, lush ambience.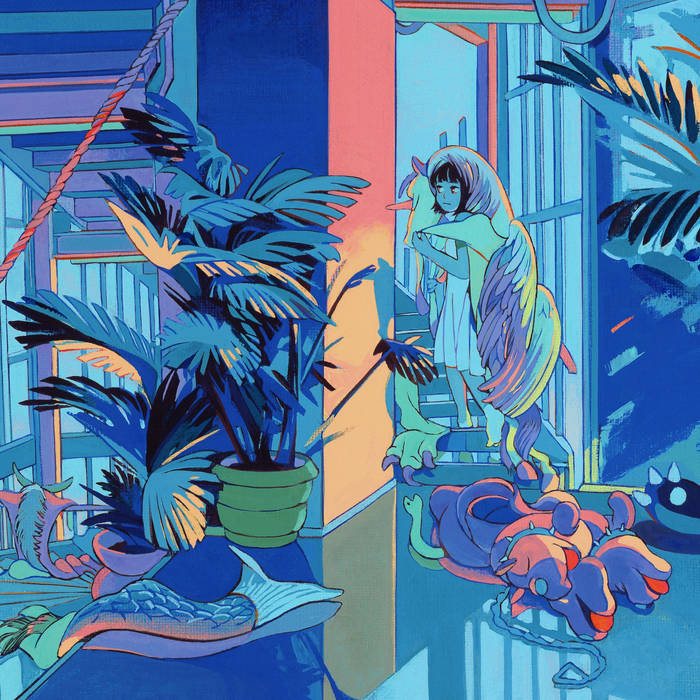 Rating: 7.5 / 10
Feature Image: Iglooghost by Tim Twiss & Cuushe for FLAU / Bandcamp