Q+A: Five Minutes With MAGA
It was surprising to learn that French electronic musician and DJ MAGA has his origins in South Africa. But then, you can hear it in his approach to music. The minimal, low-key tech that MAGA both plays and creates has the same sort of languid, breezy energy as Cape Town, where it all started for him. A decade and a pivotal Burning Man later, MAGA finds himself as one part of the freshly minted collective, Scenarios. Together with Emanuel Satie, Sean Doron, Tim Engelhart, and Yulia Niko, MAGA and Scenarios look to change the landscape of the label system by giving the power to the creatives, with all five artists functioning as a unit. We caught up with MAGA ahead of the release of the collective's latest single, Looking In The Sky, which is out today. We chat about the collective and how these diverse artists have found synergy, as well as what the future holds for MAGA. 
Set the tone for us, where did your journey in music begin?
In 2012. It all started in South Africa, Cape Town. I used to own a restaurant and nightclub and was always fascinated by DJs and music. At that point, I asked my resident DJ to teach me how to put records together. After a while, I was starting to play at my restaurant's afterparties and at some point, I realised that this is what I wanted to be doing. I sold my share in the club, and left South Africa to begin my career. 
Have you had any career highlights so far that have made it all worth it?
There are so many career highlights. I think the most important one was my breakthrough at Burning Man in 2015. This is something I will never forget, because it was the same year that I really started to tour around the world. I also met my manager, who I've been with for 8 years. 
Tell us more about your label, Scenarios. What made you decide to start your own imprint? 
Scenarios is a collective of five artists: Emanuel Satie, Sean Doron, Tim Engelhart, Yulia Niko, and myself. The whole idea was to bring the best out of each individual in order to grow as one crew. From the studio to the showcases, we have built our own sound. Our fourth release is our new single  "Looking in the Sky," featuring renowned singer Paul Brenning.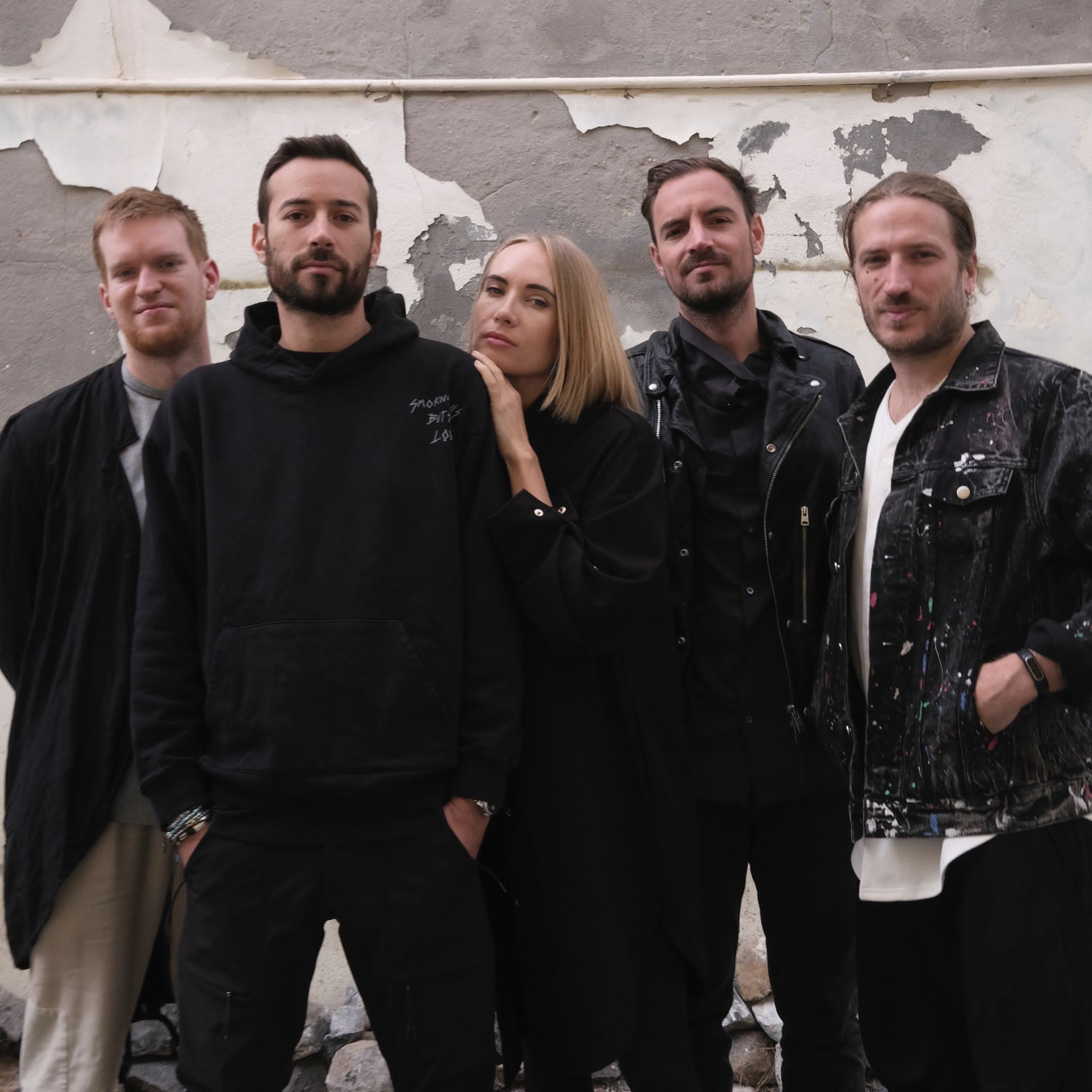 Download and stream Looking In The Sky here
There seems to be a collective-like approach at Scenarios, what sort of culture does the label promote for artists?
We are promoting unity for the next generation of music producers and DJs. 
'Looking In The Sky' is a special one. What was it like bringing all five main Scenarios members together on one track?
Yes, it's a very special track with hypnotising groovy sounds and a wide bass lead followed by super catchy vocals. We actually make music together most of the time, even though not everyone is on the same release. Our most important thing is to work together in order to create something unique and gain solid feedback from one another .
What made Paul Brenning the right choice for the vocals?
We were looking for something mysterious with a pop edge, and he ended up delivering something super special on the recording. 
Scenarios is practically brand new. What are some of the challenges you've faced crossing over into the label industry?
Yes, only 8 months old. But we have been really lucky with the way things have turned out. Our challenges have not been substantial enough at this point outside of producing our next hit.  In the last few months, we have had a lot of amazing feedback from fans to artists. We are now finally getting the ball rolling for our showcases. We've had editions in Los Angeles and Lisbon, and next in Tel Aviv, Costa Rica, and London. There's many other cities in the pipeline.
What has been your biggest lesson?
Stay humble, stay consistent and always have goals to achieve.
Where do you see Scenarios in the next ten years?
Doing magic around the world with our showcase and collaborating with various artists who fit our sound and vision. I love to create, because I constantly have many ideas popping into my head. I truly believe that the sky's the limit for creativity in the music industry.
What can we expect from MAGA in the new year?
Many new releases under Scenarios! I have decided to slow down releasing on other labels for now, in order to give all my focus to Scenarios and give it as much exposure as possible. There are some big surprises coming up in Q2, but I'm afraid I can't really share those quite yet. 
Thank you for your time!
Listen to Looking In The Sky below.
Follow Maga: