PREMIERE: We caught up with Stephen Duy as he shares an exclusive funk-infused house track with us
Written by Maya-Rose Torrão
Stockholm born and raised Stephan Duy has been following his passion for music since as young as five years old. In his mid-teens, Stephan discovered the power and versatility of dance music, and has not looked back since. Growing this long-brewing love for music into his own form of unique electronic house production, Stephan now makes music that pays tribute to the electronic music he listened to growing up, while still putting his own creative stamp on everything he makes.
Now signed to progressive house legend Marcus Schossow's imprint, Code Red Music, there are no heights that this rising star producer can't reach. Stephan Duy has just shared his latest track with The Playground as an exclusive premiere, 'Wander', a funk-inspired house number that's dripping with groove.
Listen to another exclusive premiere, brought to you by The Playground, below – Stephan Duy's 'Wander'.
Hey Stephan! Thanks for taking the time to chat to us. Set the tone for us. Why the arts?
I believe the reason I make music is because of the joy in discovering and manipulating sounds in its multiple forms, but also the stories and messages that sound and music carries. I always get joy out of analyzing and breaking down audio simply because I wish to figure out what a certain sound consists of. Another thing that excites me about music production is discovering new ways to achieve a certain result through different composition techniques.
Which comes first when you're producing – the sound or the idea?
For most of the time, it starts out with the sound. The ideas usually come to me when I discover an intriguing piece of sound that impacts me in some way. Most of my productions started out that way, so that creative process has become a part of my workflow.
What's on your current playlist?
– Rich Wakley – 'Wear House'
– Josh Butler featuring HanLei – 'Feels Good'
– Monki – 'ENG98'
– Pirupa feat. Mr V – 'We Must Be (The Piano Track)'
– Jack Back – 'Grenade'
What techniques do you experiment with to get your original sound?
I'm always trying out new techniques all the time, but some techniques that I still use at the moment are re-pitching, adding reverbs on sounds & sample chopping. I also like to transform sounds that become way beyond recognition from the source which makes them interesting and unique.
Take us through a day in the studio.
No day in the studio is ever the same, but I like to start out creating hooks. If I do create something that intrigues me, I start to do some basic drum programming. After programming that, I create bass lines and sounds that really set the atmosphere for the hook to thrive. At this point I have to feel that the concept is moving me before I start to make the arrangement. I usually leave the mixdown and mastering for another session.
Which do you prefer – studio work or live performance? Why?
Since I do not have a lot of experience in live performance, I would go with studio work. With studio work, you can set your own pace during the creative process and refine your product until you believe it becomes a product you wish to share with the world. The last time I performed live was almost 5 years ago, in an industrial club. It certainly was an exciting experience to curate the music and to see people having a good time.
Was there a specific moment in your life where you thought, "this is what I want to do"?
Of course! I think that spark started back when I was still in 9th grade. I got curious after figuring out what program one of my favorite artists at that time used to make his music on. To this day, I still have that excitement whenever I implement something new in my productions and when the result just amazes me.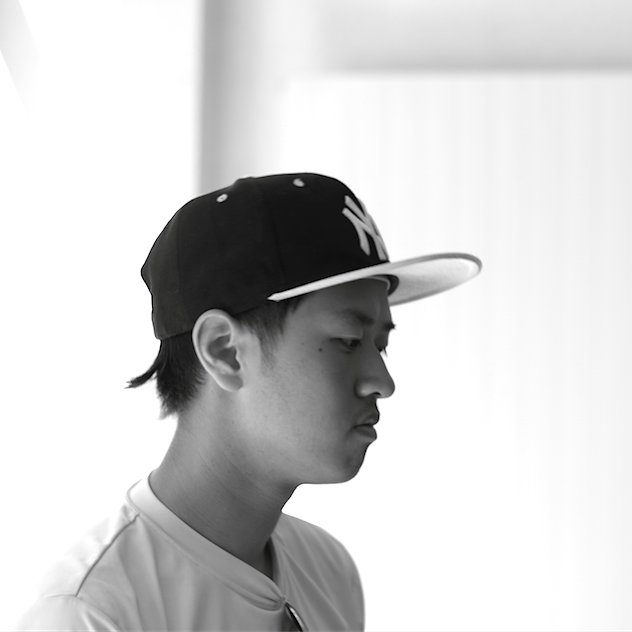 What do you keep close by while you're playing a set?
One thing, whenever I'm performing, is to have a bottle of water nearby. It just helps me, staying hydrated and focused on the performance.
If you could collaborate with any artist, living or not, who would you choose and why?
Frankie Knuckles is a legend in the field of house music. I would have loved to work with him and try and get to know his vision and purpose with the music that has inspired so many musicians.
What gets your creative juices flowing?
A really interesting thing I've realized over the years is that most of my best ideas arose out of goalless creation. An outcome free of goals helped me think in different ways during the creation process. Having some me-time is also important for my physical and mental health, especially when life gets hectic. It's really hard to create something whenever you have too much going on.
Take us through your collection of gear, tech or software that accompanies your creative expression.
My hardware equipment is actually very modest, consisting of only a pair of Beyerdynamic headphones, an old MacBook and Logic 9. No matter what project, there is always a spectrum and correlation analyser on the master channel, followed by Sonarworks Reference 4 headphone plugin. My go-to plug-ins are the Fabfilter Pro-Q 2 and the Pro-L.
Any side projects you're working on?
For the moment, Stephan Duy is the only project I'm working on.
Breakdown the news for us: what can we expect from you this year?
I have a single coming out very soon, and another one later this year. Who knows, there might be more music coming out, so make sure to follow me on my social media.
Listen to another groovy house track from Stephan Duy below, 'Hands Together'.
Follow Stephan Duy:
Facebook // Twitter // Instagram // Spotify // Website // Soundcloud