Paul Oakenfold to make history next month as first DJ ever to perform at Stonehenge
Written by Maya-Rose Torrão
Although he has yet to announce an exact date, Paul Oakenfold has confirmed that he will be performing a live DJ set for fifty guests at the UNESCO World Heritage Site this September, making him the first ever DJ to do so. The historic show will be recorded as a 'Live At Stonehenge' video so that people may enjoy the performance the world over.
Paul Oakenfold, who was well-known by his moniker Oakenfold in the 90's, was named No. 1 DJ in the World twice in 1998 and 1999 by DJ Magazine and has remixed tracks for over 100 artists including U2, Moby, Madonna, Britney Spears, Massive Attack, The Cure, New Order, The Rolling Stones and The Stone Roses. The experienced musician has played at numerous locations all over the world but is particularly excited for the privilege of playing in this special setting.
Oakenfold said, in anticipation of the event next month, "I am so lucky to be able to share my music from such an iconic site. The energy there will be like nowhere else on earth, and this will be reflected in my music and performance."
"Despite having performed at incredible events and locations all across the globe, sunset at Stonehenge will be the most magical."
Performing at Stonehenge adds to the growing number of historic sites he has played at including the Great Wall of China and Base Camp at Mount Everest, which he did last year.
All funds from the show will go to English Heritage, which helps preserve over 400 sites across the UK.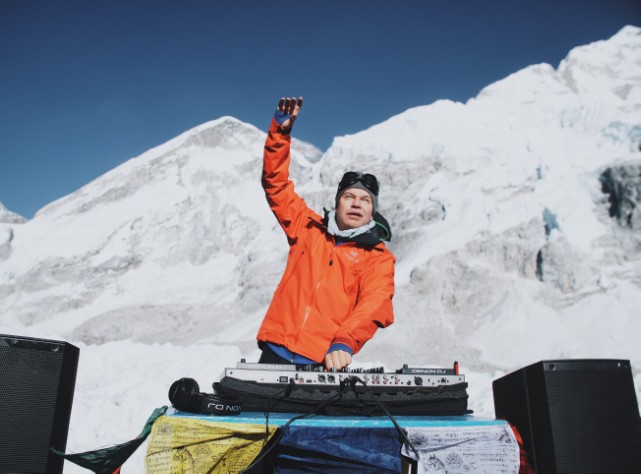 [
Image: Paul Oakenfold performing at Mount Everest Base Camp
]