In Conversation with ROMPASSO, the 'cloud house' producer whose viral hit gained 140 million plays and is still climbing
Interview by Arnold van der Walt
If you've followed anything to do with electronic music in 2018, you've undoubtedly stumbled upon the name ROMPASSO. By far the biggest breakout star of the year, his track 'Angetenar' has amassed more than 130 million plays in the short amount of time it's been on the internet which has drawn the attention of major dance label Polydor/Universal. Quickly catapulting into Shazam's Top 100 Worldwide chart, the Russian born ROMPASSO has seen widespread radio support from the likes of DFM, Kiss FM, NRG, Europa Plus, Like FM and countless others.
He recently released an official version alongside a music video for the now revamped track, 'Ignis'. 'Ignis' is a midtempo synth-laden track which has already taken over the whole of Eastern Europe, but now that it includes a catchy vocal hook, it's ready to travel across the world into clubs on each continent. ROMPASSO likes to call his style of electronic music 'cloud house', which makes sense considering it evokes a sense of atmospheric euphoria as you float along each chord pattern.
ROMPASSO is set to release the follow-up to his smash hit, 'Oxygen' on 17 December.
We sat down with ROMPASSO and spoke about his smash hit 'Ignis', the Russian music scene, and how his life has changed since becoming a viral superstar.
Hi Rompasso! Thank you for taking the time to chat to us! Before we begin, what have you been up to lately?
Hey guys! Busy in studio, just finished a remix for Benny Benassi and started collab with Julian Peretta. I've also been working in studio and keeping myself busy with sport – that's me.
Seeing as your popularity recently started to blow up; to those that might be unfamiliar with your downtempo-style, how would you describe your sound?
Cloud House; that's how I call it.
It's no secret that you've had one of the biggest hits of the year. How does it feel knowing that 'Angetenar' is currently sitting at more 130 million views on Youtube alone?
Well, it feels so good to see how your music is demanded by people naturally. It motivates me to create more.
After the success of 'Angetenar', you released an official video for the track. Now titled, 'Ignes', which version do you prefer?
They both are like fingers on same hand, they are both unique and I love them equally as they represent 2 worlds: commercial and underground but both unique
Tell us a bit about how the song started to grow on the internet, and what was your reaction seeing so many people enjoying your production?
It happened organically, people just started to taste it and share then it became viral. It then started to get radio in Turkey, then it blew up in Russia where I'm from and then we did a vocal version (Ignis) and it's growing on radios everywhere in Europe. It's amazing. Since 2017 I started to receive lots of comments and direct messages and that of course is so appreciated from my side, it's a real pleasure to know that somebody else truly enjoys my music. I guess that's the goal of music, right?
How has your life changed since becoming a viral superstar?
To be honest, it didn't change me as person, but it changed me as professional; I became more experienced and gained lots of knowledge. Now I have a proper manager, record label, and a whole team. I have an official video and another track coming out soon, great vocalists are sending me toplines for collabs too. I've met many cool artists, played my first 6000 cap show in Moscow at a big promo event. I'm a different Rompasso from what I was in 2017 or even 4 months ago. I'm on my way.
Moving back to the beginning of Rompasso, how did you end up becoming a music producer?
Really just by experimenting with sounds. Just searching for something cool.
What has been the most surprising thing you've learned about the electronic music industry in the past year?
It is very diverse and it is very real, electronic music has no borders and rules and if someone wants you to play – he must just dare you to play. Step up and play the game.
Take us through your songwriting process. Are there any particular steps you take when putting music together?
Vibe. I just need to feel the vibe. Either it exists or not; that's the judge.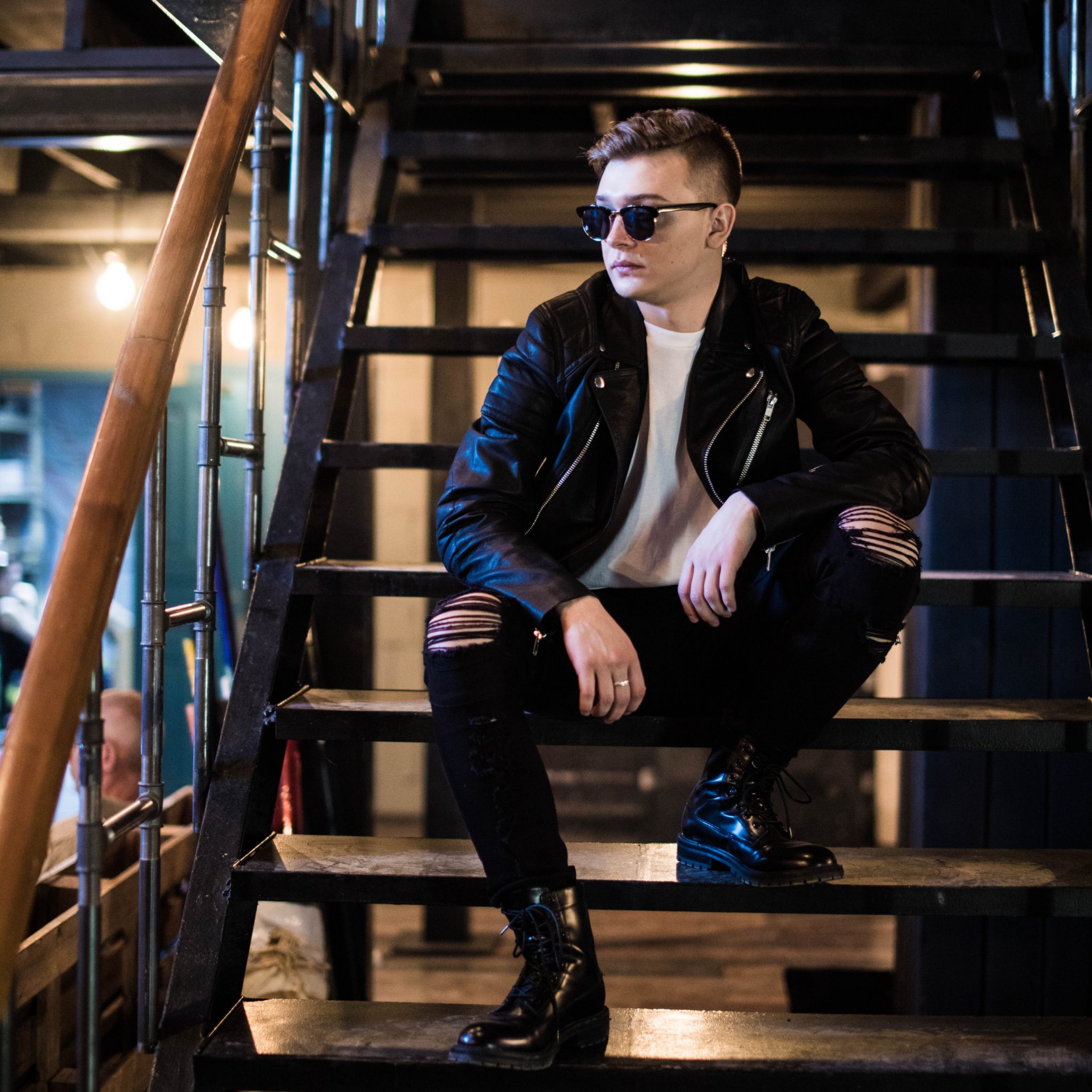 Gary Numan is quoted as saying: "I have always been far more interested in sound than technique, and how sounds work together, how they can be layered. I think electronic music, (in its infancy anyway) allowed us to create music in a way that hadn't really been possible before. It created a new kind of musician." What are your thoughts on this statement?
He is right. Everything is possible now, you can create your own genre if you don't want to sound like anybody else. Form your own creative shape, nobody can judge you for being wrong.
Which three albums have influenced you the most creatively?
Can't say to be honest – albums are bit gone right now, singles are good. Blinkie is the newcomer to look at.
What's the music scene in Russia like? Any artists you think the world should take note of?
Russia is very different from other markets, electronic music here is at very early stage so we don't have names like Avicii or Armin, but there are few legacy names like Swanky Tunes and Alexander Popov. They're both the most popular in the genre they represent.
What 3 tracks do you currently have on heavy rotation?
Blinkie – Take Control
Omnia – The Fusion
Ash – Mosaique
You plan on releasing new music soon, what can you tell us about it?
New single Oxygen is coming out on Spinnin Records 17th Dec.
Famous last words…
Be Happy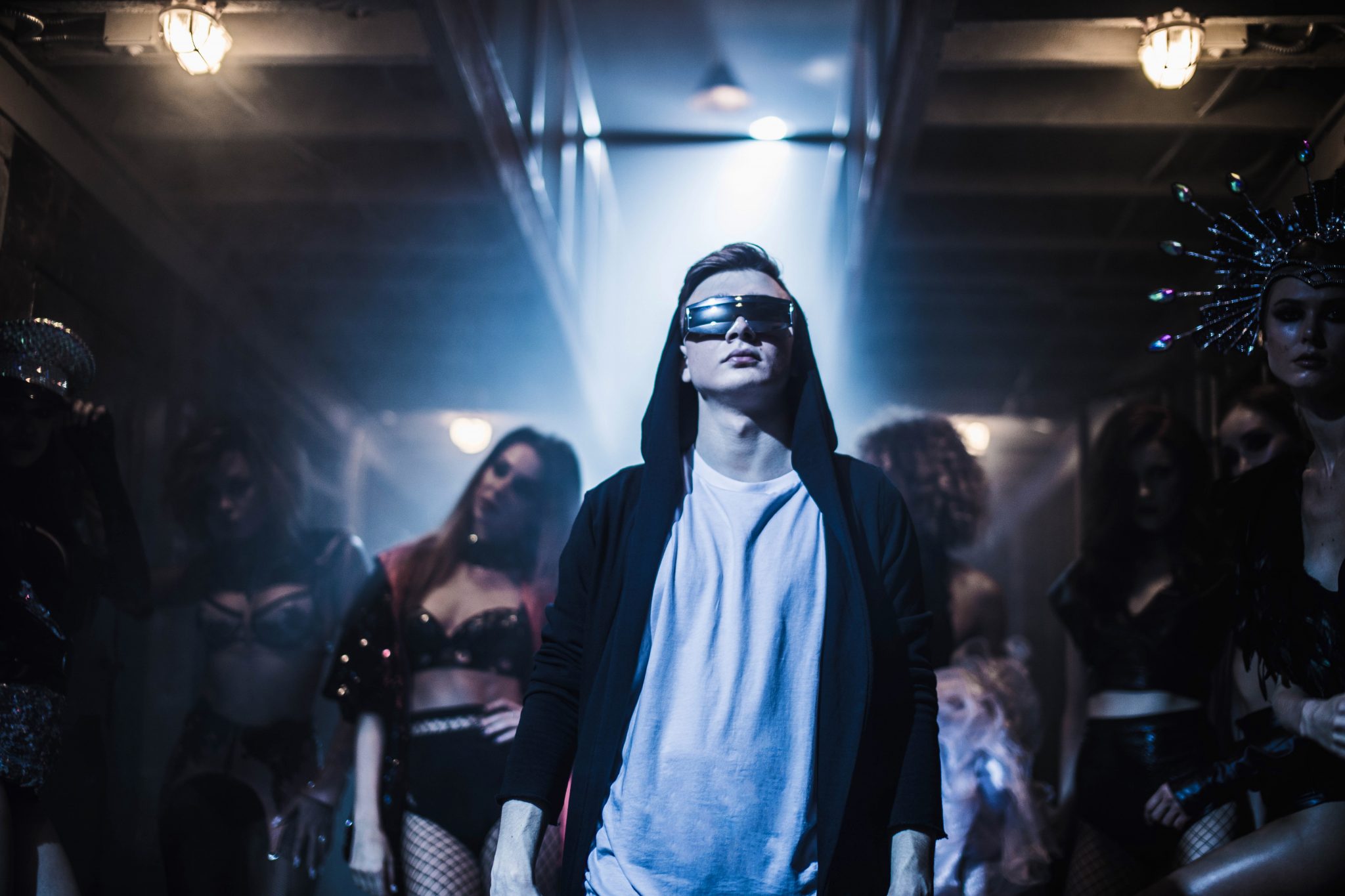 Follow ROMPASSO:
Facebook // Instagram //  Soundcloud // Spotify