EXCLUSIVE: Five Minutes with Lescop
The seductive French musician Lescop recently released his album Echo – a transcendental record with organic reverberations inspired by new wave, English pop and American rap. After the success of his self-titled album in 2012, Mathieu Peudupin tells us what inspired this new release (which came out October 21st on Pop Noire), without giving away too many secrets!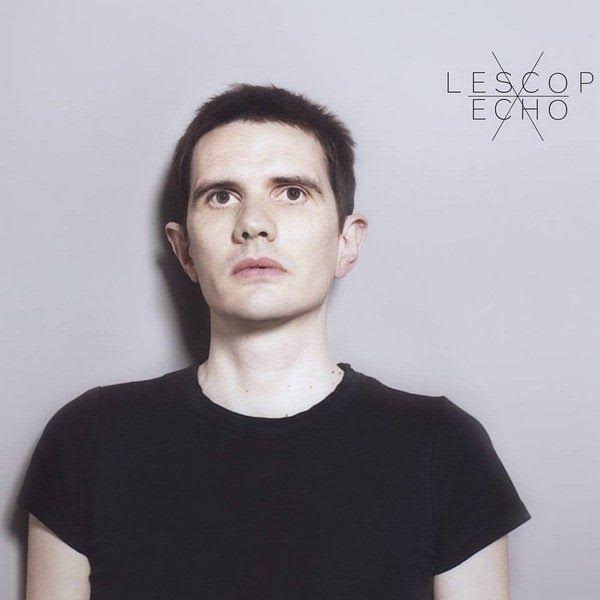 Your new album Echo is out now. What can you tell us about this release?
L: It´s been out since the October 21, and it has been produced in Paris by Johnny Hostile — 10 songs composed in 10 days
To anyone who is unfamiliar with your sound, how would you describe it?
L: Somewhere between pop and French new wave…
What influences did you draw on for the album, and in particular songs like David Palmer
L: I was listening to English pop songs like Baxter Dury and Metronomy, but also Station to Station by David Bowie and US rap like Vince Staples or Kendrick Lamar during the recording of my album, sometimes you can hear it in the songs, sometimes not… But I think they're all there if you read between the lines!
The album has quite experimental moments with songs such as Loeiza and then transcendental moments with Echo. How did you tie the album together and maintain the cohesiveness?
L: You should ask to Johnny Hostile who produced the album! But I think we have tried to tell a story, in the songs and in the sound… with an introduction, a development and a conclusion!
Thematically, what can expect from the album musically and lyrically?
L: It´s about characters, strange characters, attractive and a bit poisonous. They're lost, trying to find themselves, falling in love…
What was your thought process when coming up with the songs for Echo?
L: I wanted to act quickly, write quickly and record quickly. I wrote the lyrics first during summer and we composed the music with Johnny in 10 days, then we spent 3 months in studio! So the process is both quick and slow!
What key pieces of equipment did you use to make the album?
L: A bass guitar for writing the songs, just bass and voice to draw the skeletons of the songs and after that, a vos guitar and vintage keyboards like Moogs and a Juno 106…. a really simple process.
You have a history of very poetic and descriptive lyrics i.e. La Foret etc. and now Dérangé — what inspires these lyrics? And how do you complement them musically?
L: I can't tell you all my tricks! Inspiration comes with WORK, every artist has his tricks for creativity, mine is working everyday. Watching things, people, photos, trying to catch an image in my head and then write it on paper! I can´t tell you about music, it just…comes when you're in a studio
Compared to your last album, how has your sound evolved?
L: It´s more organic, less cold, more inspired, more simple… but still complicated!
Who are you currently listening to?
L: The Garden, Gucci Mane, Leonard Cohen, Bob Dylan, and also Spoek Mathambo…
What are the five album of all time that have influenced you?
L: Cherished Memories by Eddie Cochran
Strange Days by The Doors
Straight Outa Compton by NWA
Station to Station by David Bowie
Coney Island Baby by Lou Reed
What lies ahead in the next year?
L: Touring, writing, reading… I also wrote a movie scénario with Sylvie Verheyde, I want to shoot it as soon as possible!
Lescop – Dérangé
Lescop – David Palmer
Lescop – Echo
Buy the album here