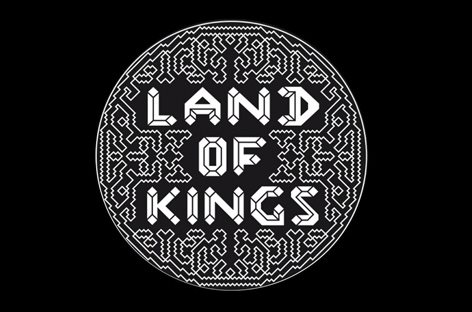 Land Of Kings at Various Venues, Dalston
12:00 PM - May 4 6:00 AM
Details
---
After leaving the pavements of Dalston fallow last year, Land of Kings announces its return on Bank Holiday Sunday 3rd May for sixteen hours of forward-leaning music, art, food and film. With a hoard of fresh faces, alongside some familiar friends, the festival presents a roster of talent that stretches the breadth of Hackney's creative scenes, with a programme taking punters across the neighbourhood from midday through till 6am.
The 2 Bears, Antepop, Auclair, Boxed In, Brolin, Capablanca, Chloe Black, Crucial & Fresh, Deep Throat, Don Letts, Esther Joy Lane, Flyte, Ghost Culture, Hairy Hands, Huntleys + Palmers, HVOB, Koreless, Krankbrother, Landshapes, Lena Willikens, Lex Luger, Mellyr Jones, Mo Kolours, Moshi Moshi DJs, Moxie, My Panda Shall Fly,Nathan Fake, NZCA Lines, Orlando, Pool DJs, Portico, Psychemagik, Public Information DJs, Soft Rocks, Soul Jazz Sound System, Tape Club, Thris Tian, Thump DJs, Toby Gale, Tom Vek (solo/AV set), Tony Poland (Juno), Trash Kit, Ultrademon,Waze & Odyssey, Wolf Music, Wyles & Simpson, Zanzibar Chanel, more TBA
Click here for tickets. 
More
Read Less