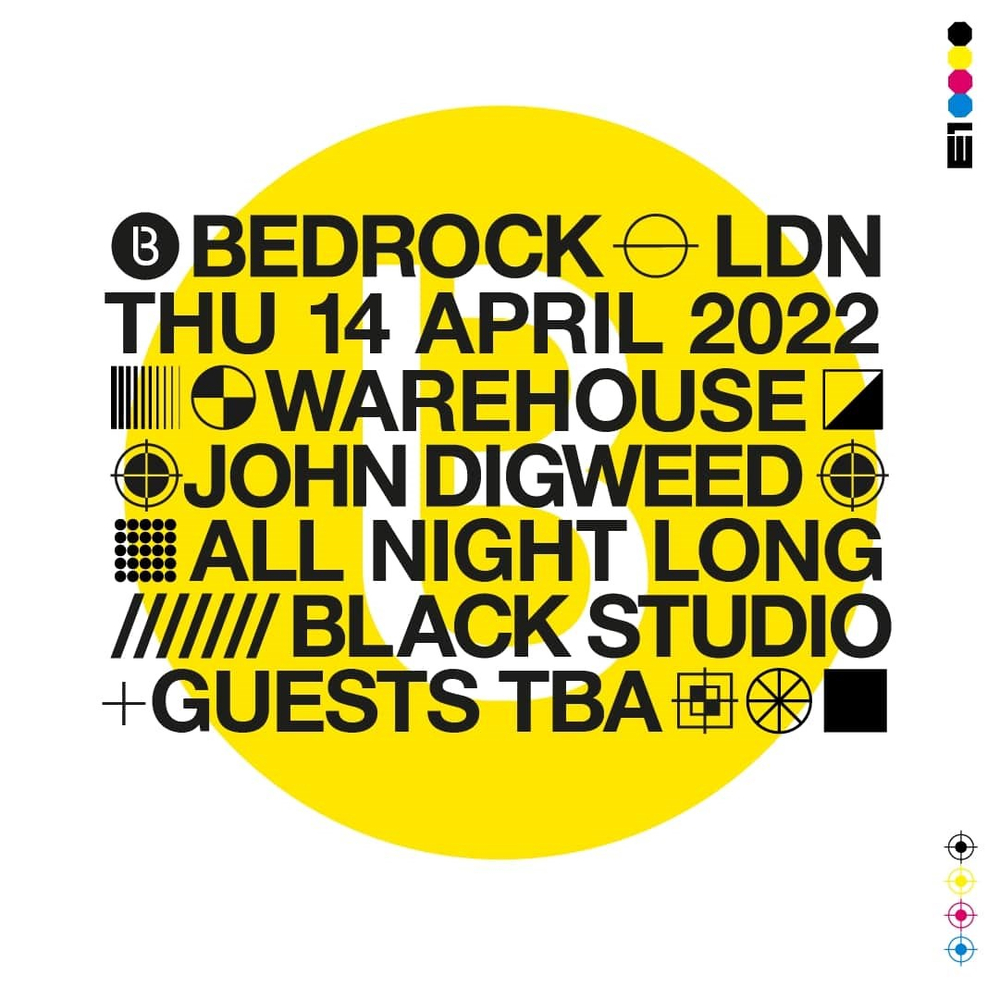 Bedrock: John Digweed (All Night)
10:00 PM - April 15 6:00 PM
Details
---
We commemorate another milestone event as we welcome one of electronic music's true institutions.
Bedrock Records, the label run and operated by fellow dance music institution John Digweed, will be making its return to E1 on Thursday 14th April 2022, marking an occasion that takes us back to the same sold-out show of September 2018. In this instance, John Digweed will be performing all night long in our Warehouse to celebrate more than twenty years of Bedrock releases, a feat that is seldom seen in today's club scene.
Purchase tickets here
Digweed himself is at the very heart of UK's club culture, a man who went on to define and mould the international scene alongside his long-term friend and collaborator Sasha. It was in 1997 that Digweed began his residency at Twilo, what was then one of New York's biggest nightclubs. Alongside Sasha, the duo helped build and expand America's growing electronic music output, through several extended performances that are often still talked about today.
Founded by John Digweed in 1999, Bedrock Records is responsible for shaping dance music's very foundations, with a string of groundbreaking releases in its twenty-one-year run. For more than two decades the label has carved out a reputation built upon the values of Digweed and Muir, championing the progressive house sound while acting as a hub for established and breakthrough artists alike.
E1
110 Pennington Street, Wapping, London E1W 2BB
Thu, 14 Apr 2022
22:00 – 06:00
More
Read Less